The Road to Accessing Promising Treatments
---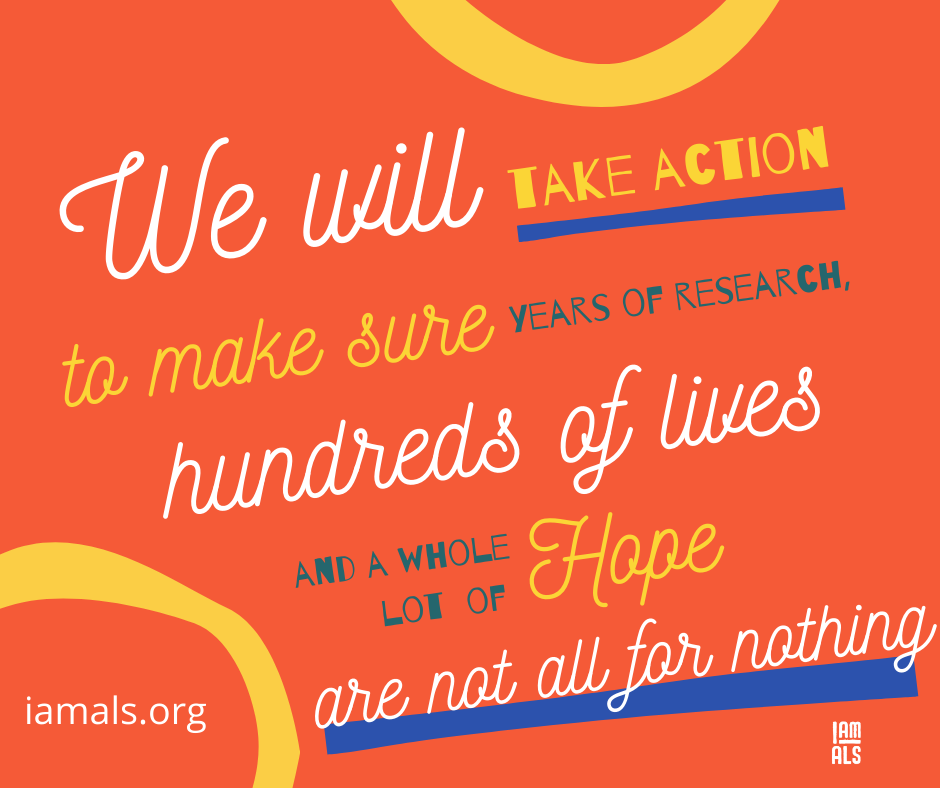 Take action
Petition to FDA and BrainStorm Cell Therapeutics: Get NurOwn to People with ALS For Whom The Treatment Works
As we said last week, I AM ALS will not stand for the status quo when that means tens of thousands of people are diagnosed with ALS and told there is nothing medicine can do. We also recognize that leadership doesn't mean we have all of the answers. That's why we spent the last week listening to the ALS community. Here is our proposed response, not to the outcome of a single trial but to everything we see happening in ALS research.
We will take action to make sure years of research, hundreds of lives and a whole lot of hope are not all for nothing. We will do this by: (1) ensuring that policy supports a regulatory system that acknowledges ALS is currently a fatal disease without a cure and that the system applies appropriate flexibility in consideration of ALS trials and treatments, (2) doing everything possible so that patients living right now have access to promising therapies and (3) standing committed to get all parts of the ALS community together to change the system so we don't end up with failed trials where we don't know if the treatment failed or just the trial.
To this end, we commit to:
Make sure the voices of the ALS community are heard by drug sponsors and the FDA.

If the data supports NurOwn working for an identifiable part of the ALS community, the sponsor should apply and FDA should expeditiously approve the treatment for that population. We recognize that supportive data needs to continue to be collected. As such, we will push for consideration of an open label or other further study where this treatment reaches additional patients without the unethical burden of a control arm, while additional understanding of how and for whom this therapy is most effective can be attained. Additionally, we expect that the current expanded access program that is providing treatment for some of the phase 3 trial participants will continue.




ACTION: I AM ALS has crafted a petition to BrainStorm and the FDA. Please check it out and join us by signing here.

Ensure the regulatory barriers are well understood by policy makers and action is being taken to eliminate them.

We will work with Congressional leaders to hear the voices of the ALS community. We must address issues with the current availability of expanded access for ALS, the inflexible regulatory system despite the FDA-issued ALS Clinical Trial guidance outlining otherwise and the need for funding to address outstanding scientific questions and regulatory challenges. ACT for ALS and the Promising Pathway Act each uniquely address aspects of the problem we face in ALS and similar diseases.




ACTION: We will continue to push Congressional leaders to reintroduce and support ACT for ALS and the Promising Pathway Act. Join us in reaching out to your elected officials about ACT for ALS and the Promising Pathway Act.

Partner with the entire ALS community to create the clinical trial system patients deserve — one that most efficiently and urgently delivers effective treatments and cures.

We commit to bringing together all parts of the ALS community in a patient-driven effort to identify strategies to address existing issues in clinical trials and deliver progress against ALS. In order to meet this moment, there are systemic issues we must address by bringing together patients and caregivers, organizations, biopharmaceutical companies, researchers, clinicians and FDA, NIH and Congressional leaders. For example, how do we identify clinically relevant endpoints that are reliable and meaningful to patients and incorporate them into trial outcomes; how can we more comprehensively design ALS trials to recognize and solve for the diversity of the disease; what measures can we take to further decrease or eliminate the placebo control for ALS trials; and what adaptive or other innovative trial designs should we be implementing.




ACTION:  If you have issues that should be addressed or ideas for how to improve the clinical trial system for ALS, please share them here.
I AM ALS is a community-driven organization. That means we must put the same amount of energy and attention to addressing immediate challenges for patients living NOW while reshaping the future system to more efficiently drive treatments and cures to the patients who so desperately need them. We will always be guided by the voice of those directly impacted by ALS and relentlessly fight for equity and urgency to ensure the end of this disease.
---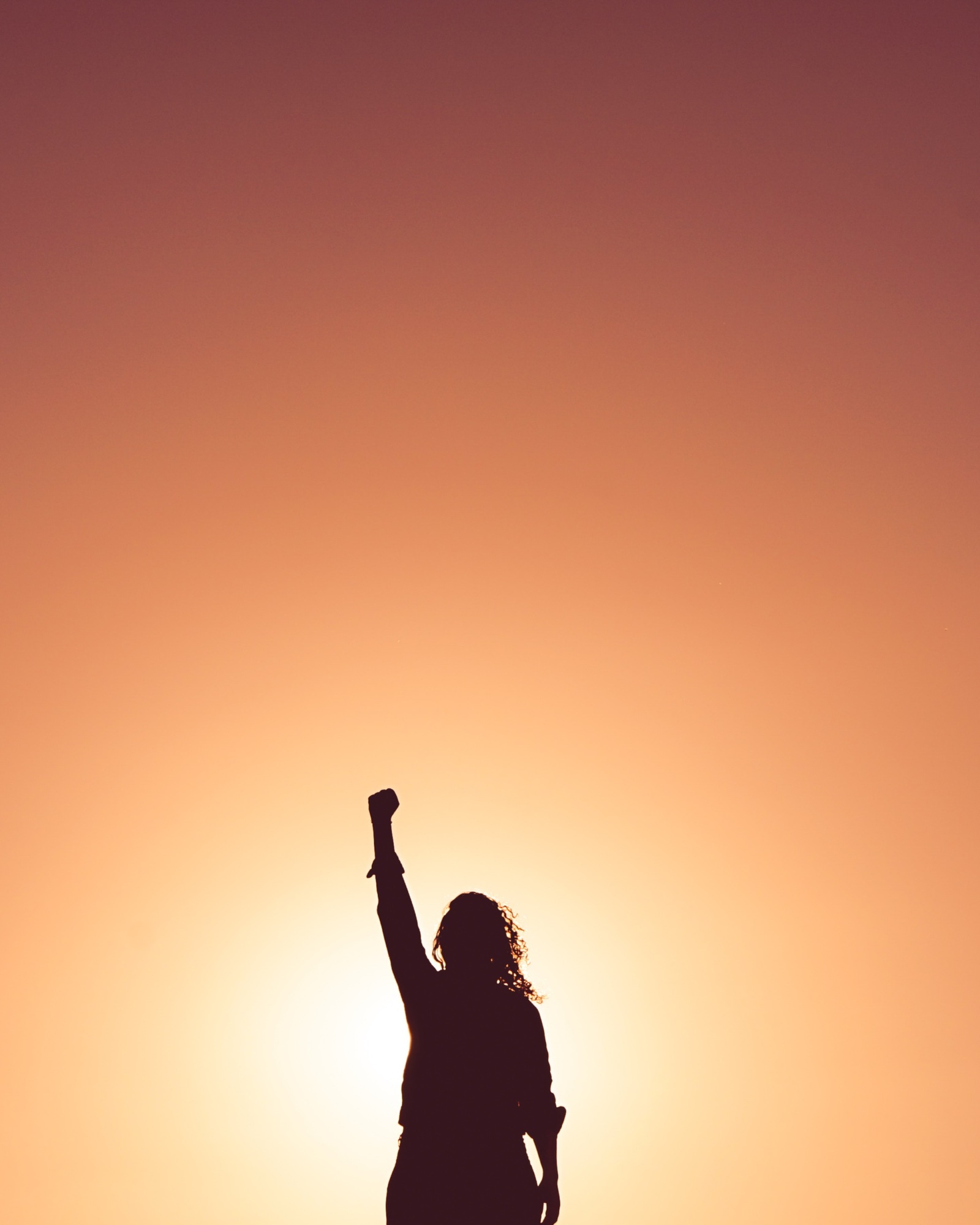 We will find cures for ALS. The only question is when. That answer depends on you.
Stay informed on I AM ALS' progress and what you can do to help us make hope real.