I AM ALS funds grants to advance clinical drug developments and increase the use of Expanded Access Programs
---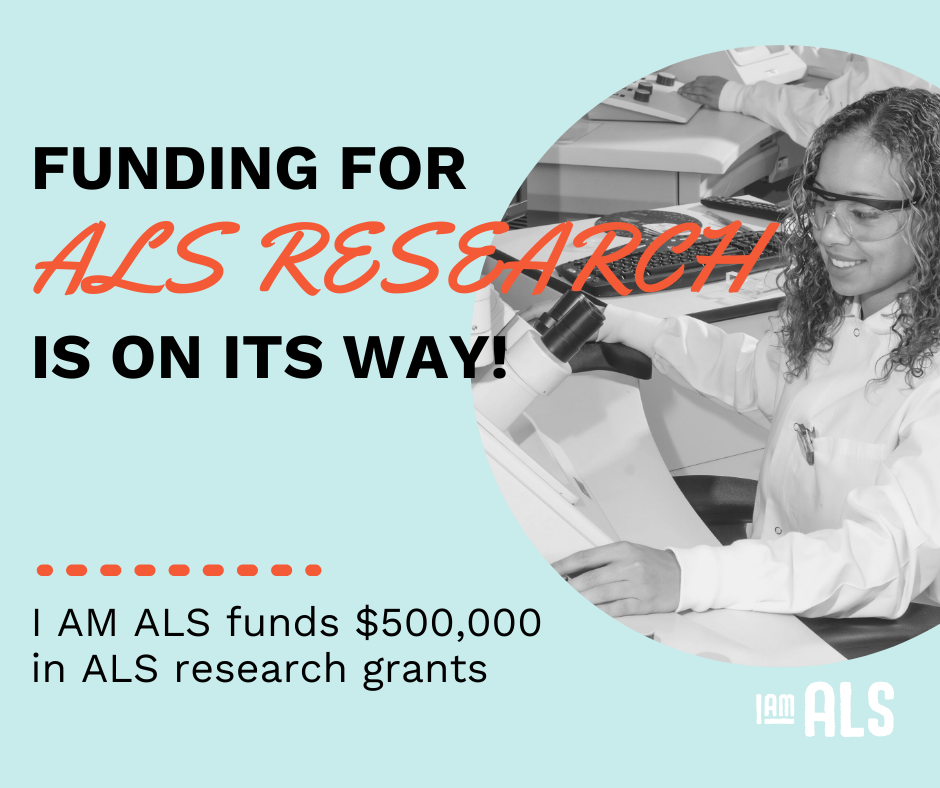 For Immediate Release: Dec. 18, 2020
Media Contact: Theresa Garner, [email protected]
Two Grants Bring the Total to $500,000 in Research Investment for 2020 
WASHINGTON, D.C. — I AM ALS announced two research grants with the aim to advance research progress and expand access for people living with ALS now. I AM ALS is a patient-centric movement revolutionizing how to fight disease. 
"We need champions in the scientific community who think creatively and keep patients front and center while developing innovative ways to approach ALS treatments," I AM ALS CEO Danielle Carnival, Ph.D. said. "We are confident that the success of these projects will make a difference in the development of treatments for ALS and catalyze the development of many more programs that move at the speed of these devastating diseases. More importantly, they will give hope to those with ALS who deserve hope. This is the mission I AM ALS is built on."
One grant that I AM ALS is funding is a potential drug therapy for ALS, known as KD3010. The KD3010 compound will be tested in nerve cells derived from ALS patient stem cells and in animal models of ALS. This drug is an exciting candidate because it shows promise in a closely related neurological disease. It also is already approved for use in humans by the FDA and, in a Phase 1 trial in human patients, KD3010 was shown to be safe. 
Albert La Spada, MD, PhD, distinguished professor with the University of California Irvine (UCI) School of Medicine and director of the UCI Institute for Neurotherapeutics, recently discovered that a specific regulatory protein in our brain can restore the function of aging nerve cells and rejuvenate them. This regulatory protein, known as PPAR-delta, turns on genes that clear bad proteins and reduces damage to the brain and central nervous system, while also helping brain cells produce more energy. 
Dr. La Spada and his team's work is exciting as traditional therapy for ALS is currently only supportive, as no drugs are available yet to improve quality of life for patients diagnosed with ALS. At the conclusion of this project, Dr. La Spada and his team will know if KD3010 offers promise as a treatment for ALS, and if successful, then the plan will be to organize a clinical trial in human ALS patients. 
The other grant I AM ALS is funding is connected to the HEALEY ALS Platform Trial. The HEALEY Center at Mass General Hospital is leading the first platform trial for ALS in the world that is designed to accelerate the path to new ALS therapies by testing multiple treatments at once. Specifically, I AM ALS is funding an Expanded Access Program that will offer access to one of the Platform Trial drugs to 35 patients who are not eligible for the trial at three participating sites. The HEALEY Principal Investigators — Dr. Sabrina Paganoni and Dr. Merit Cudkowicz — have already secured a commitment for the  drug donation of verdiperstat and a matching grant from the manufacturer Biohaven Pharmaceuticals. 
The Expanded Access Program allows patients with ALS to receive an experimental treatment and to contribute to ALS research. It is expected that their participation will provide important safety and biomarker data in a population not eligible for the HEALEY ALS Platform trial. Together with Dr. Rick Bedlack from Duke University, Drs. Paganoni and Cudkowicz also will develop enduring training and advocacy materials that will be shared publicly to address common misconceptions clinicians and industry have about Expanded Access and catalyze more widespread appropriate Expanded Access availability for ALS patients. 
This project at three sites is a stepping stone toward creating a larger Expanded Access Program that runs in parallel to the HEALEY ALS Platform Trial. The potential for this program could continue to grow and expand it to include additional Expanded Access opportunities connected to the HEALEY ALS Platform Trial at the other 54 clinical trial centers, and leverage this experience to disseminate best practices. 
To learn more about these grants, click here. 
The $400,000 investment is in addition to the $100,000 grant given collaboratively with The ALS Association to BrainStorm Cell Therapeutics to support an ALS biomarker research study of its NurOwn® treatment in June. This $500,000 total contribution to ALS research in 2020 is a culmination of grassroots funds raised for research since I AM ALS launched in January 2019. I AM ALS firmly believes investment in these scientific approaches will directly benefit the ALS community today as well as those not yet diagnosed. 
About I AM ALS
I AM ALS is a patient-centric movement revolutionizing how to fight disease. The non-profit brings together ALS patients, advocates, organizations and researchers to deliver critical and innovative resources for patients, empower and mobilize patients and their networks to lead the fight for cures and transform the public understanding of ALS with a goal of delivering new, lifesaving drugs. Founded in 2019 by husband and wife team Brian Wallach and Sandra Abrevaya, I AM ALS was born out of their desire to rewrite the ALS story for Brian and the tens of thousands of other ALS patients. Learn more at iamals.org.
About ALS
ALS is a disease that attacks cells in the body that control movement. It makes the brain stop talking to the muscles, causing increased paralysis over time. Ultimately, ALS patients become prisoners within their own bodies: unable to eat, talk, breathe or move on their own. Their mind, however, often remains sharp so they are aware of what's happening to them. ALS will affect 1 in 300 people in our lifetimes, and patients usually have no more than 3 years to live following diagnosis.
---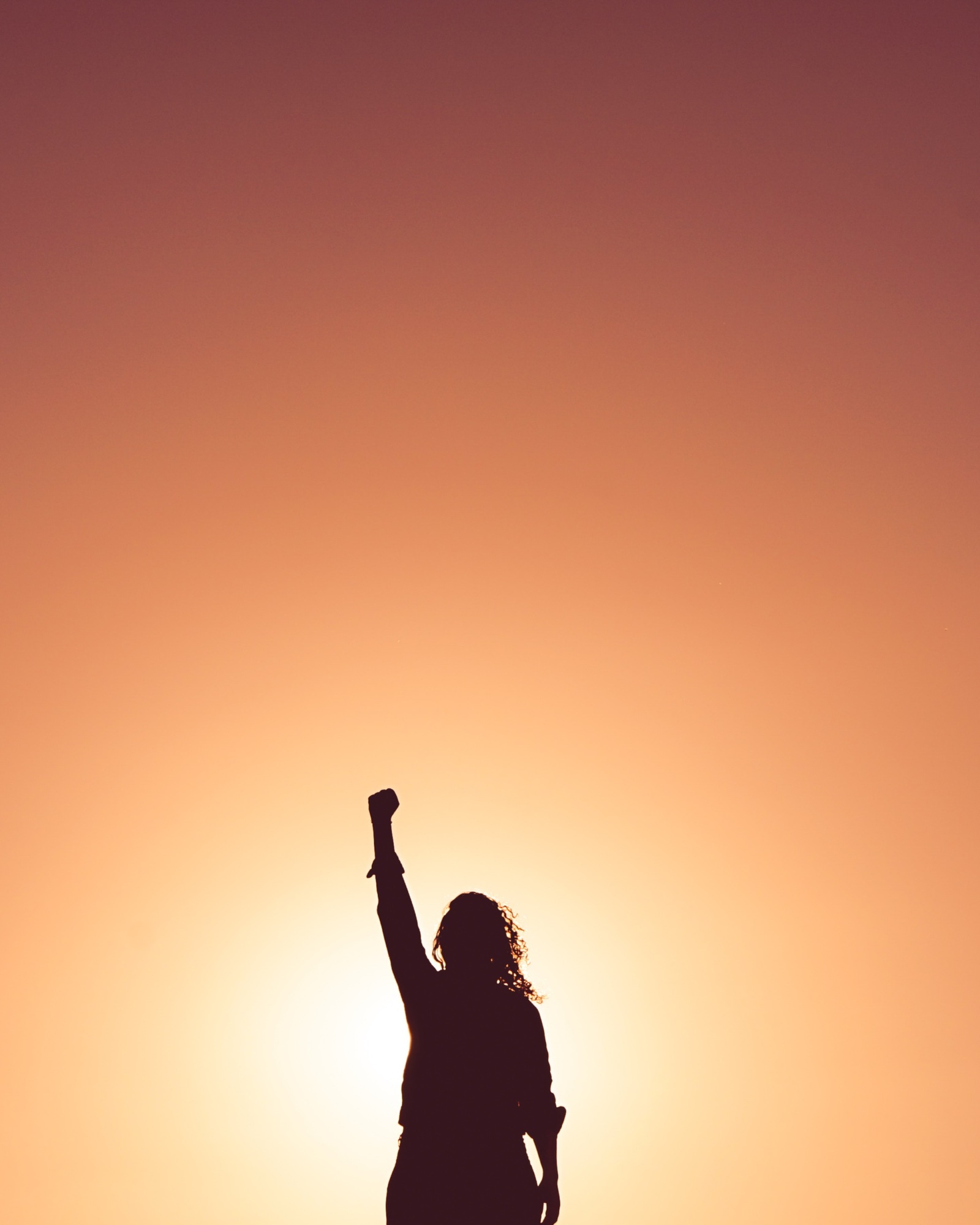 We will find cures for ALS. The only question is when. That answer depends on you.
Stay informed on I AM ALS' progress and what you can do to help us make hope real.