I AM ALS appoints Andrea Goodman as Chief Executive Officer
---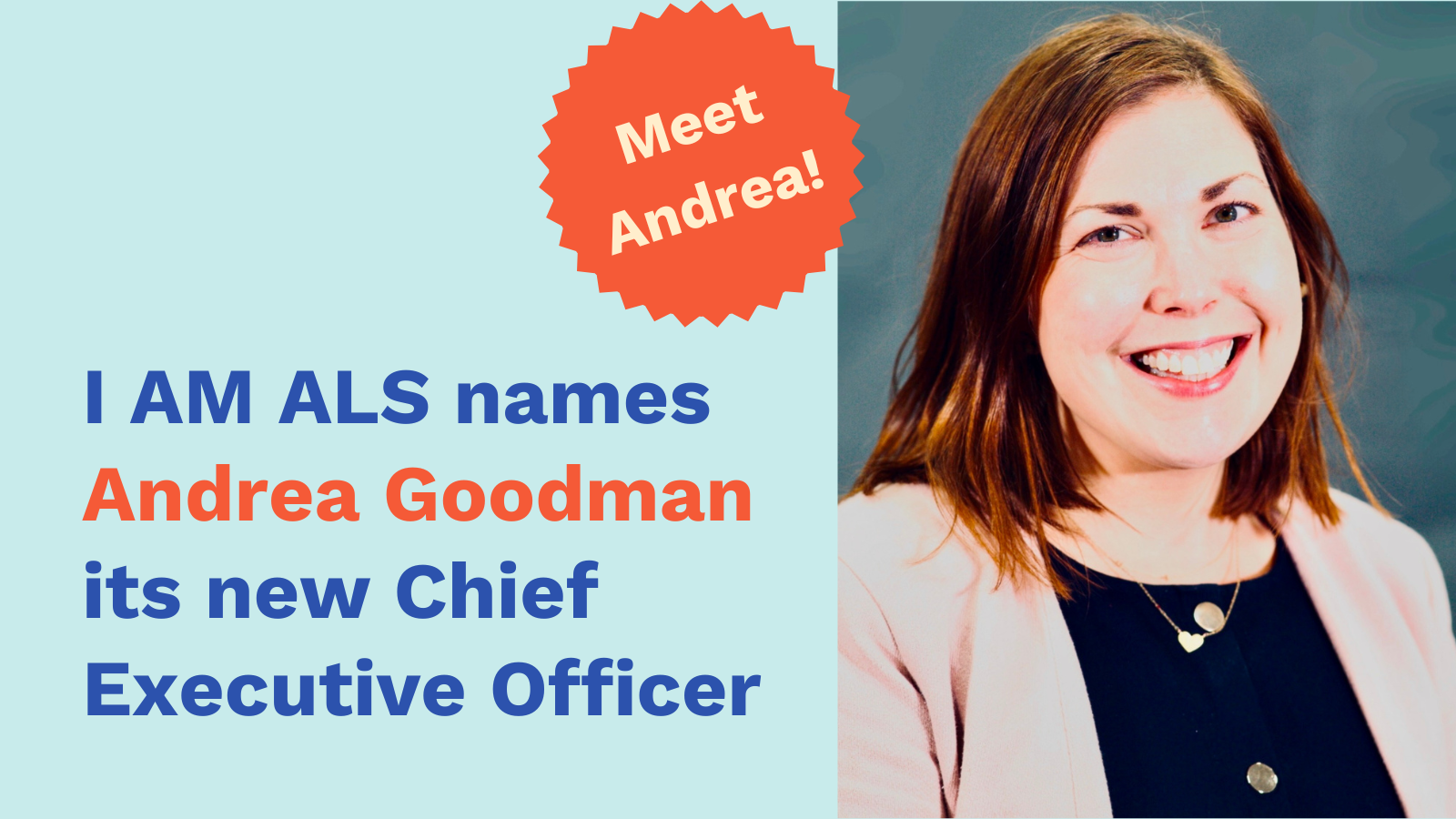 I AM ALS appoints Andrea Goodman as its new Chief Executive Officer
I AM ALS is thrilled to name Andrea Goodman as its new Chief Executive Officer. In her role, she will lead a diverse community that has driven tremendous change over the last four years. As CEO, she will build upon this foundation to make sure that I AM ALS keeps moving on the ALS clock.
Andrea is an experienced public health leader with a passion for driving equity, healthcare efficiency, and patient empowerment. She most recently served as the Senior Vice President of Patient Support & Research Strategy at the Colorectal Cancer Alliance where she oversaw the patient service and research portfolios.
Andrea brings a deep commitment to innovation to meet people where they are, center the system on patients and families, and- ultimately-drive forward new treatments and cures.
"I am proud and humbled to take on the role as I AM ALS's next leader," said Ms. Goodman, stepping into the role. "ALS deserves urgency, attention, and progress, and I will harness the community's vision to do just that. The organization has already had an enormous impact for individuals with ALS and their families, and we must continue until we identify a path to new treatments and, ultimately, cures for this disease." 
I AM ALS Board Chair Louise Langheier commented on the selection of Ms. Goodman as CEO, saying: "We received tremendous interest in the role, and received 127 applications for the role of I AM ALS's next CEO. We all agreed that Ms. Goodman's leadership is just what the next chapter of I AM ALS needs. Ms. Goodman is a self-described disruptor who is passionate about creating patient-centered change. She is able to mix her exceptional listening skills with her decisiveness. In her previous roles, she built exceptionally strong relationships with the communities she has worked with, an important skill that will deliver a culturally safe environment for our I AM ALS community."  
In addition to her time at the Colorectal Cancer Alliance, Andrea has also led patient engagement strategy for the advocacy community and served as Maternal and Child Health Director for the National Healthy Mothers, Healthy Babies Coalition, where she led consumer content and partners for the award-winning Text4baby service. Andrea holds a Master of Public Health from The George Washington University and a Master of Science in Social Work from Columbia University.
About I AM ALS
Founded in 2019 by Brian Wallach and his wife, Sandra Abrevaya, I AM ALS was born out of their desire to change the future for Brian and the thousands of other ALS patients in the world. I AM ALS brings together patients, advocates, organizations and scientists to deliver critical and innovative resources for patients, empower and mobilize patients and their networks to lead the fight for a cure, and transform the public understanding of ALS with a goal of flooding the research pipeline with new, lifesaving drugs. Learn more at https://iamals.org. 
About ALS
ALS is a disease that attacks cells in the body that control movement. It makes the brain stop talking to the muscles, causing increased paralysis over time. Ultimately, ALS patients become prisoners within their own bodies, unable to eat, breathe, or move on their own. Their mind, however, often remains sharp so they are aware of what's happening to them. Today, ALS is always fatal and patients typically live for 2 to 5 years after diagnosis. That's because scientists have yet to identify a cure for ALS. The recent acceleration of research has ensured that this will change. It is now not a question of if, but when.
---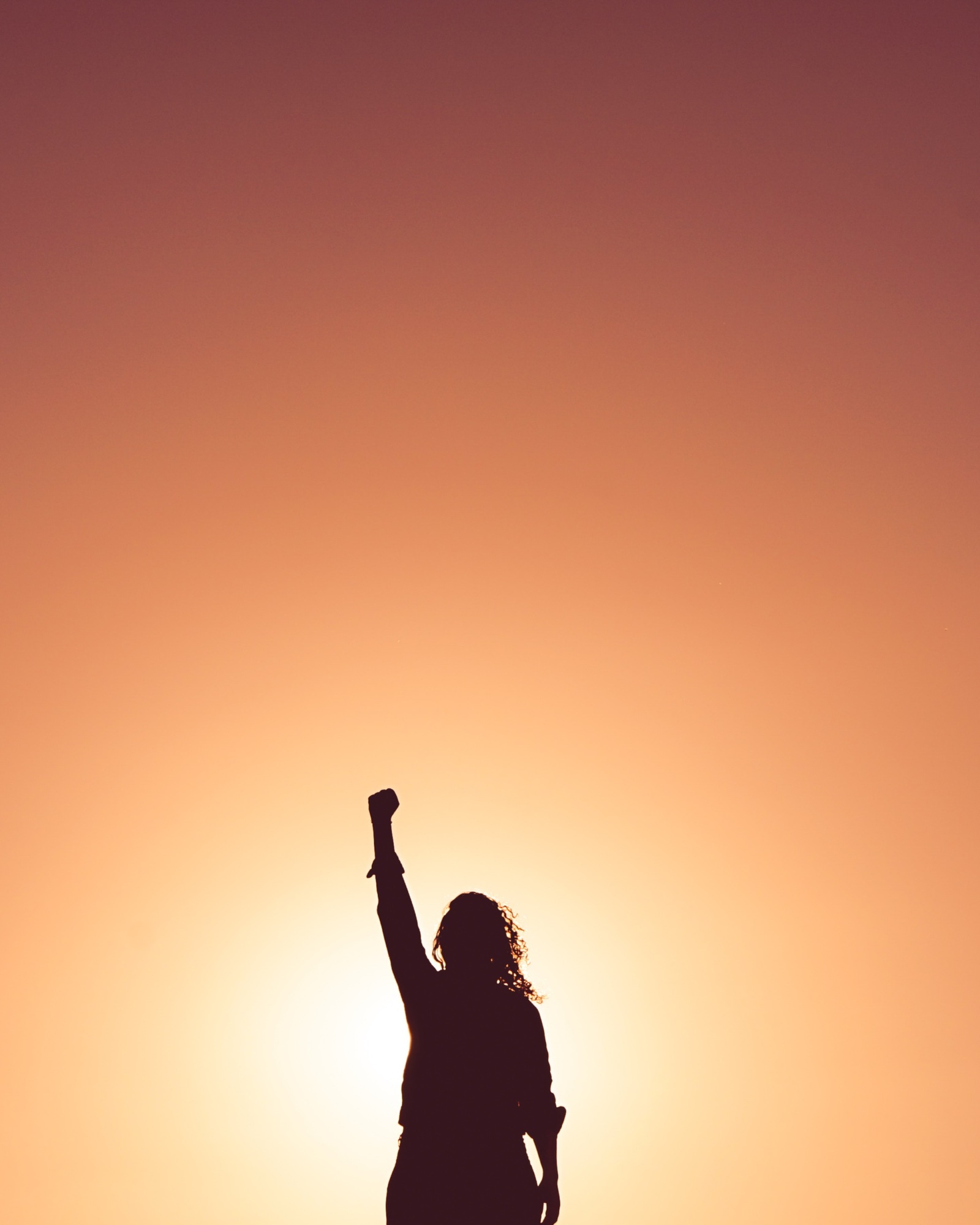 We will find cures for ALS. The only question is when. That answer depends on you.
Stay informed on I AM ALS' progress and what you can do to help us make hope real.