I AM ALS: A Guide to Operations and Financials
---
A Statement from the I AM ALS Board of Directors
I AM ALS was established in 2019 to make progress faster in the fight against ALS. With the ALS community ever at its core, this people-centered movement has helped make a real difference for individuals living with ALS. Together, we are raising awareness, significantly increasing ALS research funding, passing meaningful federal legislation, and challenging regulations that slow treatment. In sum, we are rewriting the ALS story, together. 
As we work hard to realize our mission, inevitably questions arise about how we operate, our financial disclosures, and our relationship with separate, but like-minded organizations or efforts. This document provides an overview of some of the most common questions and answers we have received from the community.  
Since we are often asked about them, this document also provides information about two other efforts that were launched by the co-founders to address additional gaps that I AM ALS, as a non-profit alone, could not.
Synapticure launched in 2022 to democratize care to all people living with neurodegenerative diseases, regardless of where they live in the US;

"No Ordinary Campaign" (NOC), a documentary, premiered in 2022 to build awareness and tell the story of the ALS experience and the power of the community movement.
Further information about both and I AM ALS may be found below. In sum, together, these three entities are overcoming critical gaps that are essential to achieving our shared mission of building awareness, advancing policy, improving care, and finding treatments and cures for ALS. A strong governance and legal model has provided intentional protections, appropriate barriers, and enabled coordination where appropriate and helpful.
Q & A
How does I AM ALS allocate its resources to meet its goals? 
The organization's programmatic priorities fall under three pillars: 1) mobilization and awareness, 2) navigation and support, and 3) policy action to increase funding, access, and treatments. IAA's budget was built around these priorities as well as the support infrastructure needed to accomplish this work (i.e. communications, technology, and patient education resources). This includes personnel, third-party experts, and supporting expenses.
When I AM ALS launched in January 2019, it had no full-time employees, but our vision was to build a virtual organization to keep in-person event costs low. We are incredibly proud of the impact accomplished with a small team and budget; proud that we keep overhead low; that we fundraise over 95% of our operating budget entirely through our Board, and almost entirely from donors who had never before given to ALS.
The organization's primary expenditure is its staff- paying for personnel time to drive high return on investment and success for the community and the mission. All I AM ALS Form 990s from past years can be accessed on the website. Similar to all nonprofits, our 2022 990 will be available approximately 9-12 months after the close of the fiscal year, pending completion of our audit and IRS confirmation. Based on past years, we expect this to take place in late fall or end of 2023.
More about 2022 programs and impact can be found here.
What is the relationship between the nonprofit organization I AM ALS (IAA) and the documentary No Ordinary Campaign (NOC)? 
To drive broader public awareness of ALS, the founders of IAA, Brian Wallach and Sandra Abrevaya – separate and apart from I AM ALS –  made the deeply personal decision to help create a documentary entitled "No Ordinary Campaign." The film takes a personal, up close look at the lives of the couple as they battle against ALS. The film finished production in 2022 and is currently being shown nationally to engage the community and solicit interest in the ALS story and experience. In sum, it is a film about a family's campaign for their own future, the ALS community, and all those suffering from ALS.
While IAA did not come up with the idea for NOC and while the documentary is a separate venture, IAA received funding from the Chan Zuckerberg Initiative that was directed specifically to fund the documentary. This allowed both IAA and the wider ALS community to be able to benefit from any proceeds from the sale of the film (see below for more information). In addition, Brian and Sandra have spent months on the road meeting with current and prospective community members around the country for film screenings and have utilized that opportunity to bring in new supporters, significant funding, and advocates for IAA and the ALS community.
Since part of Brian and Sandra's story is the formation and growth of IAA, the documentary follows the progress of the organization. In that way,
NOC follows IAA through the eyes of Brian and Sandra.
Given that the founders are involved in both activities, how did IAA's Board of Directors approach maximizing this opportunity while also protecting the organization legally and fiscally from conflicts? 
The Board of Directors engaged in a detailed assessment and implementation of firewalls to protect the organization's integrity and impact. The following are specific examples of the ways that the Board maintained appropriate distance from NOC while recognizing that the film benefits IAA and the community:
Establishing an Independent Committee to monitor and assess appropriate partnership and necessary distance from the documentary, from Synapticure, and any future entities. In addition, IAA has taken steps to ensure that Brian and Sandra are not part of any vote on decisions regarding IAA and the film or Synapticure.

Never securing funding or soliciting donations from the general IAA community to cover documentary costs. 100% of the funding that IAA provided for the film came from funds expressly directed by Chan Zuckerberg Initiative (CZI) to develop the documentary. On average, an award-winning, feature-length documentary costs $1.5 million to produce. As described below, RedTail was able to produce this film for far less.

Taking steps to carefully ensure that IAA and the ALS community can benefit from any proceeds that No Ordinary Campaign might generate, as well as through both awareness and fundraising.

As part of the directed funding arrangement from CZI to IAA and then to RedTail to produce the film, specifically ensuring that IAA is a beneficiary of any revenue that might arise in the future from sale of the film. Note that the film has not generated any profit to date (May 5, 2023) but has generated significant ancillary fundraising for IAA and the broader community given its publicity from events and its overwhelmingly positive reception.
What is the work that RedTail Media conducted for IAA, distinct from RedTail Media's work for NOC?
In 2019, RedTail provided pro bono video production work to IAA for many months in support of its overall mission, thanks to the in-kind support of Chris Burke – owner, friend, and advocate dedicated to ending ALS. The video content produced by RedTail was at the center of all of I AM ALS's early campaigns.
Given the quantity and quality of work RedTail was generating – including significant time and hard production costs invested – IAA entered into an agreement with RedTail Media to cover the direct production expenses for the IAA videos ("at cost" in industry parlance). As an outcome, IAA received high-quality videos at a fraction of the cost it would take to produce them without the discounted support.
None of the above work was related to NOC. IAA maintained clear financial transaction boundaries between costs covered for IAA videos (like this and this), and the separate work that was funded by CZI for production of the documentary, as described above.
RedTail was selected to produce the film because it already had almost a year's worth of footage of Brian and Sandra, which could never be repeated due to Brian's progression. IAA was not charged anything for this footage. Instead, RedTail absorbed all of the costs of travel and taping. RedTail had the trust and support of CZI and was able to produce at a fraction of the typical award-winning, feature-length documentary expense. It did so by providing much of the work at no cost.
Has IAA received government funding or engaged in collaborative federal projects? 
The government grant funding in 2021 was attributed to the federal Paycheck Protection Program (PPP). To date, IAA has never received a project grant or contract from a federal or state agency.
How does I AM ALS handle any potential conflicts of interest with Synapticure? 
To learn more about how I AM ALS has put in place procedures to address any potential conflicts of interest with Synapticure, please see this article, published on January 2, 2023.
What was the purpose of IAA's collaboration with Visionary Misfits?
These payments were for Michael Slaby's service as interim CEO of I AM ALS. The total compensation is consistent with the salary paid to the prior CEO. While he served as interim CEO, Slaby stepped down from the Board of Directors. An error on the 2021 990 listed Visionary Misfits as a video expense and will be corrected. There is no relationship between Michael Slaby and RedTail, and these payments were not used for video production in any way.
Where is IAA going in 2023 and beyond? 
The community has made enormous strides, collectively accomplishing the ACT for ALS among many other successes. 2023 is a pivotal time to decide collaboratively – among staff, community leadership, and the Board of Directors – how the organization can continue its impact and make quick progress towards new treatments and increased access to existing therapeutics. Over the next few months, working with the community and the Board of Directors, the new CEO will share the strategy for IAA's continued success.
---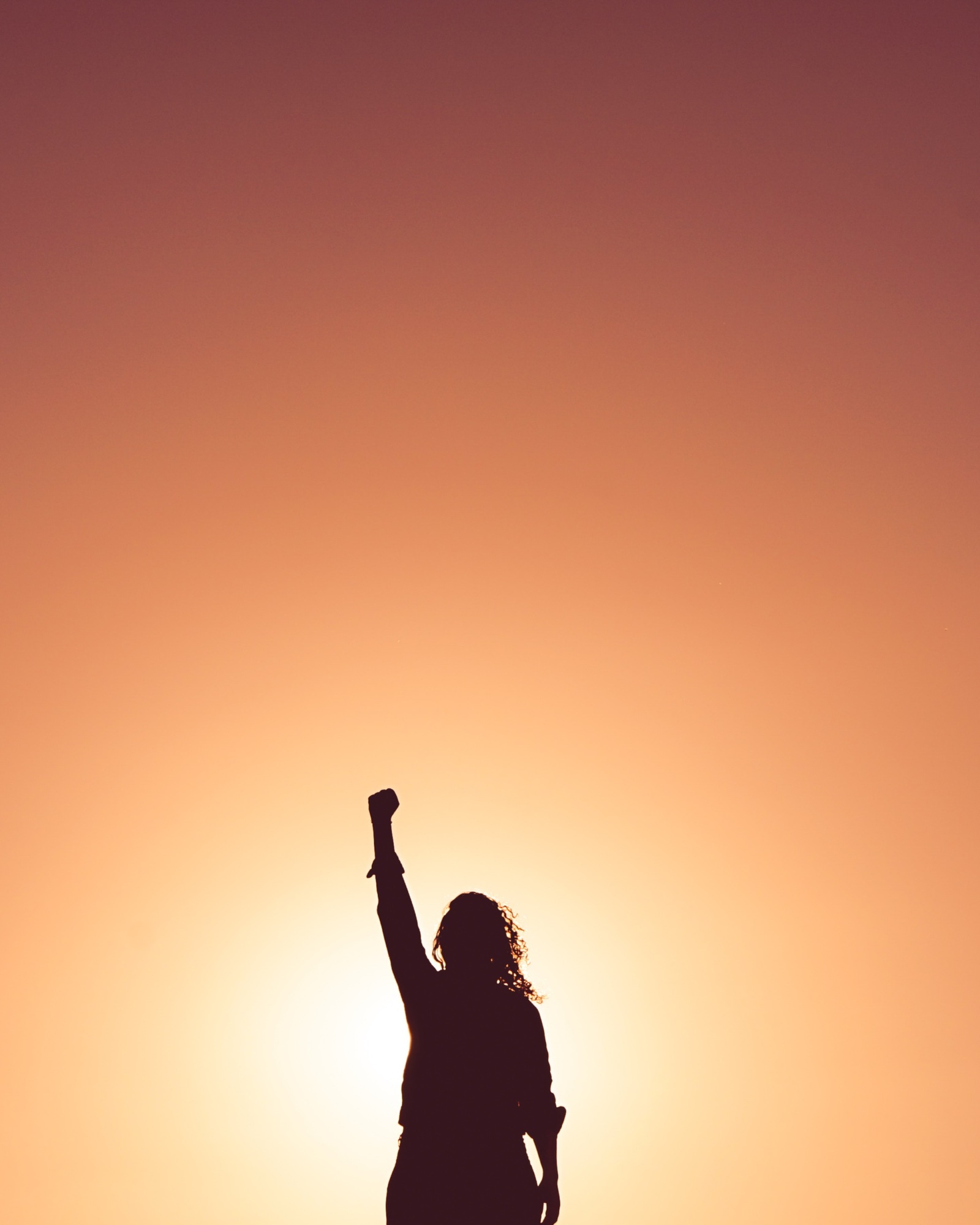 We will find cures for ALS. The only question is when. That answer depends on you.
Stay informed on I AM ALS' progress and what you can do to help us make hope real.