A Look Back at 2021
---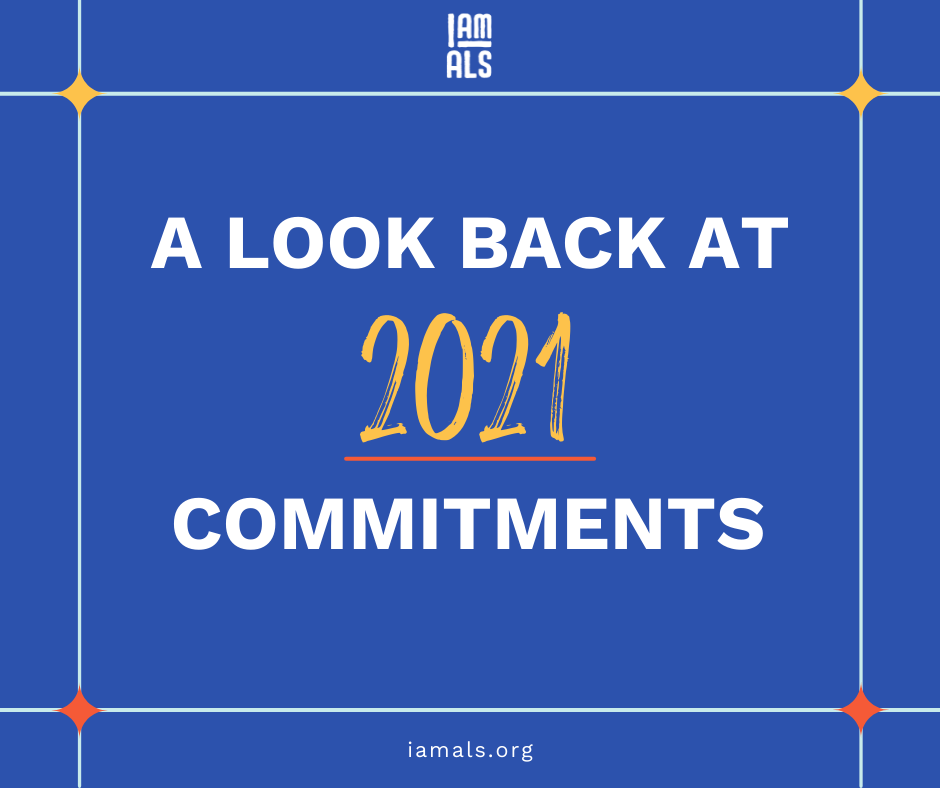 We are a community-centric platform and we value transparency and a commitment to our mission to end ALS. We stand ready to be accountable for our commitments, when we excel and when we fall short. Here are the commitments we made in 2021 and where we stand one year later:
Navigation

2021 Commitment: We will expand the reach and services of the Navigation program as a resource to patients, caregivers and loved ones impacted by this disease so that no one has to face these challenges alone. We will grow the peer mentor initiative, showing how this community shows up for one another, and implement a strategy to reach diverse and medically-underserved ALS families with support.

Our Progress

The way we showed up for the community grew in scope in 2021 and became redefined as Community Support — encompassing the multitude of ways the community receives support and resources. 

Navigation

expanded to continue serving hundreds impacted by ALS through direct support with a specialist, more than tripling the reach of the program from 2020.

The

Peer Support Initiative

– which connects those who are living with ALS, caregivers and loved ones to each other and provides them with a sense of community – grew in hundreds and doubled in impact.  

With a commitment to always meet people where they are, the

Online Resource Center

served tens of thousands as a support that aggregates and encompasses helpful information for those impacted by ALS. 

BONUS:

We launched an Outreach & Inclusion Initiative to work toward being more inclusive, creating pathways for equitable access to ALS care and support, and serving the whole ALS community – regardless of race, gender, ethnicity, socioeconomic status and other factors that have proven prohibitive in the U.S. healthcare system. 

We hosted support groups to help people living with ALS, caregivers and their loved ones cope with the anxiety and stress around holidays. These groups were a community favorite and are continuing with a more regular cadence in 2022!

Cures for All

2021 Commitment: Together with a collaborative network of neurodegenerative disease organizations, patients and biopharmaceutical companies, we will launch a wide-reaching media campaign. This effort will bring the Cures for All message — that a cure for one could unlock a cure for all neurodegenerative diseases — increasing public awareness of and providing direct avenues for all to support progress against neurodegenerative diseases (like Parkinson's Disease, multiple sclerosis, Alzheimer's Disease, Frontotemporal Dementia and others).

Our Progress:

We hoped to launch a multimedia, national awareness campaign together with dozens of neurodegenerative disease organizations and biopharmaceutical entities to share that a cure for one could unlock a cure for all neurodegenerative diseases. Unfortunately, this effort did not get off the ground in 2021 and we look forward to driving it through in the future. 

Policy Priorities

2021 Commitment: We will support and fiercely advocate for swift access for patients to promising ALS therapies by working with biopharmaceutical companies, federal agencies, and Congressional leadership.  We are committed to realizing the promise of ACT for ALS to increase access to critical treatments for patients with ALS now and will work to build support for other legislative solutions, like the Promising Pathway Act, that provide additional solutions. Since I AM ALS launched in 2019, federal research spending for ALS has increased by $80M. In 2021, we will deliver on a founding commitment to increase federal funding for ALS research by at least $100M in our first three years. Additionally, we will develop regional teams to launch state ALS caucuses, bringing in more champions to drive change in state and federal policy. We now have the tools and a network of fierce advocates to support many legislative priorities that matter to individuals impacted by ALS, which we will detail in the coming days and weeks. 

Our Progress:

The Accelerating Access to Critical Therapies for ALS (ACT for ALS) bill became the most cosponsored bipartisan bill introduced in the 117th Congress and was signed into law on December 23rd, 2021. Read more about the

law

. 

We have a founding commitment since the launch of I AM ALS in 2019 to increase federal funding for ALS research by at least $100M. ACT for ALS realizes that promise, bringing a total of $583M in new federal funding since our inception. 

The

Promising Pathways Act

was reintroduced this May in the 117th Congress and continues to gain support. 

We unfortunately did not deliver on a commitment to launch state ALS caucuses and look forward to meeting advocates where they are to create policy change. 

CHECK THIS

BONUS

Sent a

memo to the Social Security Administration

to make an adjustment to immediately enact the ALS Disability Insurance Access Act (Public Law No: 116-250). The law waives the five-month waiting period for Social Security Disability Insurance (SSDI) payments for those diagnosed with ALS. I AM ALS lead a coalition of 19 organizations that came together to strongly urge the Social Security Administration to honor the enactment for all those already in the waiting period.

Research

2021 Commitment: We will build a research platform to drive faster progress and speed treatments and cures for ALS. There are many challenges we can only take on as a community of patients and caregivers, researchers, biopharmaceutical companies, organizations and government agencies coming together to deliver on the hope of the progress we have seen in understanding ALS and how to treat it. We will provide a collaborative platform to develop and implement the strategy needed to take on the remaining challenges, together, and with the urgency required in response to ALS. And we will insist that patients and caregivers are a central part of the discussion of research aims and outcomes, wherever those conversations happen.

Our Progress:

Together with advocates from the Clinical Trials Community Team, we initiated the development of and drove more than 1,500 people to sign the

open-label extension petition

. 

Also in partnership with the Clinical Trials Community Team, the ideation and development of the ALS Summit Series happened and is scheduled to launch in the early months of 2022

CHECK THIS 

Held a community conversation with Amylyx to talk about the company's New Drug Application to the FDA 

Held community conversations with two of I AM ALS' grant recipients, the

HEALEY Center

and

University of California Irvine

, to understand the current state of work and science happening. 

BONUS 

Together with the Familial ALS Community Team, added a Genetic ALS Observational Studies tag to

ALS Signal

: a tool to assist in understanding the current treatments, studies and supplements available to those impacted by ALS. The new section shares the ongoing and upcoming ALS observational studies being conducted around the world for ALS gene carriers and people related to someone with ALS.

Hired

Dr. Megan Miller

as Director of Research and Policy to lead and focus this pillar of research and policy.

Awareness

2021 Commitment: We will double down on our efforts to transform understanding of ALS and activate a broad public audience to join our revolution. In growing our community of fiercely passionate advocates, we will greatly increase the number of people taking action with us to urgently drive toward treatments and cures.

Our Progress:

CHECK THIS 

Our community teams continue to thrive in driving awareness, making change, shaping policy and bringing others into the movement. Check out each of the teams and progress

here

. 

As an organization, we were proud to launch and host two new community teams in 2021, welcoming the

Many Shades of ALS

as well as a Community Review Team which is a group of community members who field the multiple requests that come to promote initiatives and/or projects and provides a recommendation on how to best move forward assessing the community's need. 

BONUS

We launched the

Organizing Playbook

, a free interactive tool that provides a step-by-step guide for those who are out to build a movement on how to empower and mobilize a community to end a disease. 

Together with the Thank You Squad, 11,564 handwritten thank you letters have been sent since the start of this movement to those who are fueling it.
---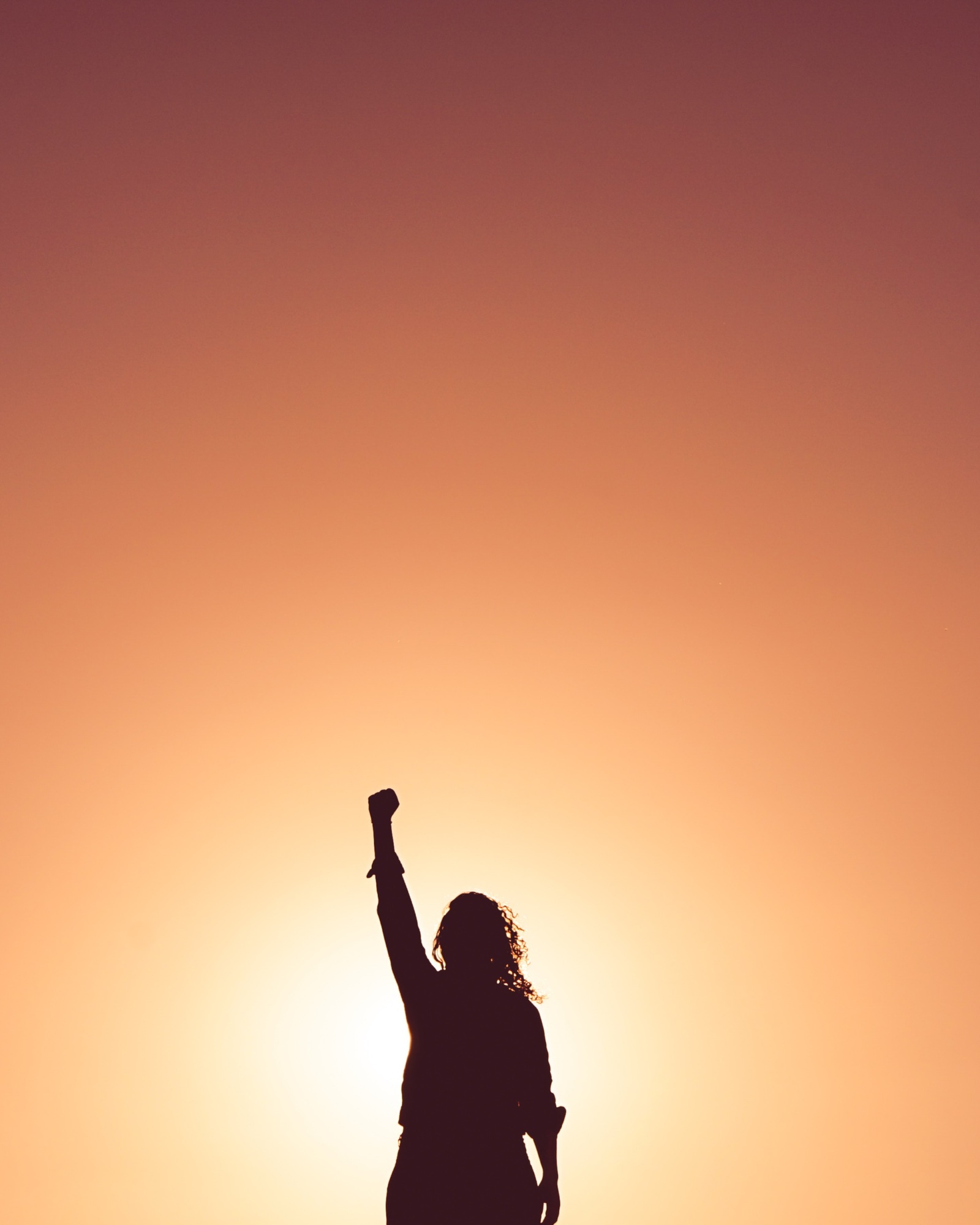 We will find cures for ALS. The only question is when. That answer depends on you.
Stay informed on I AM ALS' progress and what you can do to help us make hope real.