Promising Pathway Act
S. 3872/H.R. 3761
---
Additional helpful information
---
The Promising Pathway Act will amend the Federal Food, Drug, and Cosmetic Act to establish a time-limited provisional approval pathway for certain drugs and regulated medical products.
---
Help get this bill passed
The Promising Pathway Act is the legislation the ALS community needs to ensure promising treatments are quickly approved and put into the hands of those living with ALS.
Take action
Contact your congresspeople about the Promising Pathway Act
---
About the legislation
Status
Introduced
Proposed on
May 13, 2021
The Promising Pathway Act (PPA) calls for the U.S. Food and Drug Administration (FDA) to establish a rolling, real-time, priority review pathway to grant or deny provisional approval status for drugs intended to treat, prevent, or diagnose serious or life-threatening diseases or conditions—including those posing a threat of epidemic or pandemic (e.g., COVID-19). The granting of provision approval depends on many factors, including the demonstration of substantial evidence of safety and relevant early evidence of positive therapeutic outcome(s). The granting of provisional approval status requires CMS insurances to cover the drugs and prohibits private insurance from denying coverage due to a drug's approval status.
For individuals with life-threatening, serious diseases, timely access to treatment is essential to their life. Without these treatments, they could die. To prevent their death, the drug development process should include efficient access to promising therapies for patients with progressive diseases that, if left untreated, may significantly affect their daily lives or lead to premature death. The coronavirus pandemic has shown the need for accelerated pathways when a treatment's safety is demonstrated, some efficacy has been evidenced, and there are no other options to save or extend lives. This is the reality lived by those diagnosed with ALS and a host of other terminal diseases. We support efforts to bring safe, promising therapies to more people living with terminal diagnoses, while clinical research continues to reach full FDA approval. The provisions in S. 3872 aim to provide such a pathway.
Sponsors (2)
Sen. Braun, Mike (R-IN)
Rep. Gallagher, Mike (R-WI)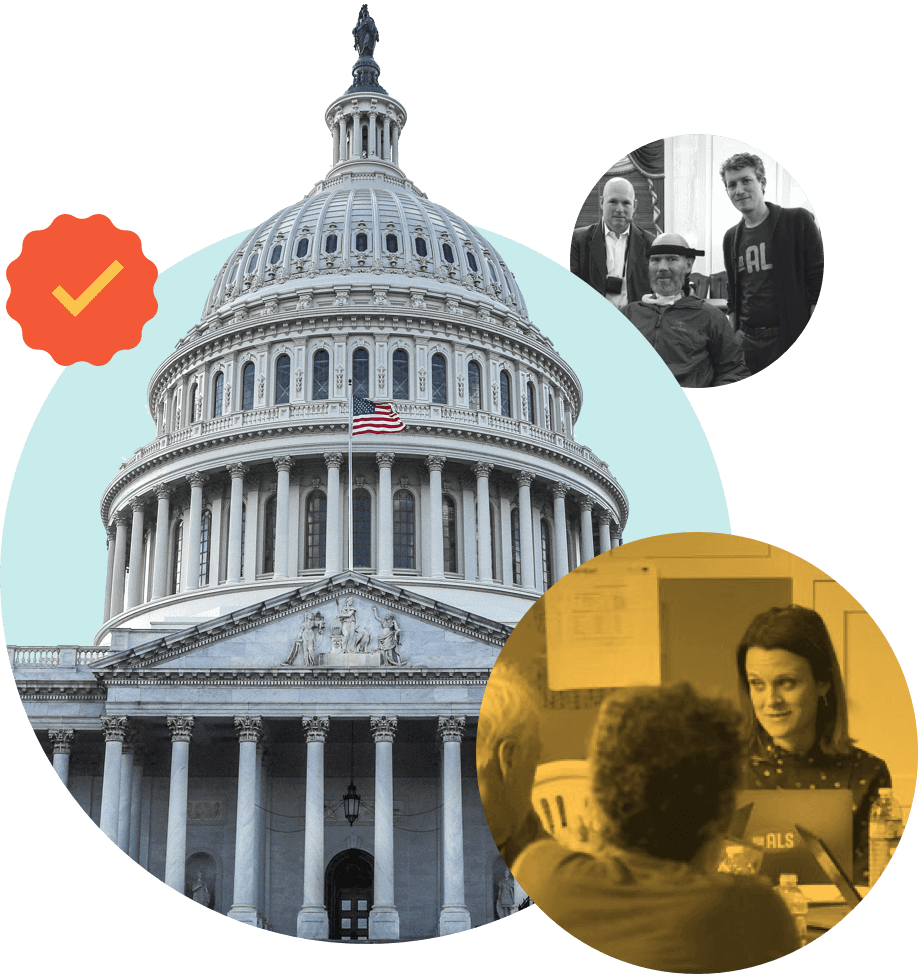 Access tools to drive forward ALS legislative priorities
Level up your ALS legislative advocacy