The I AM ALS Peer Support Initiative
---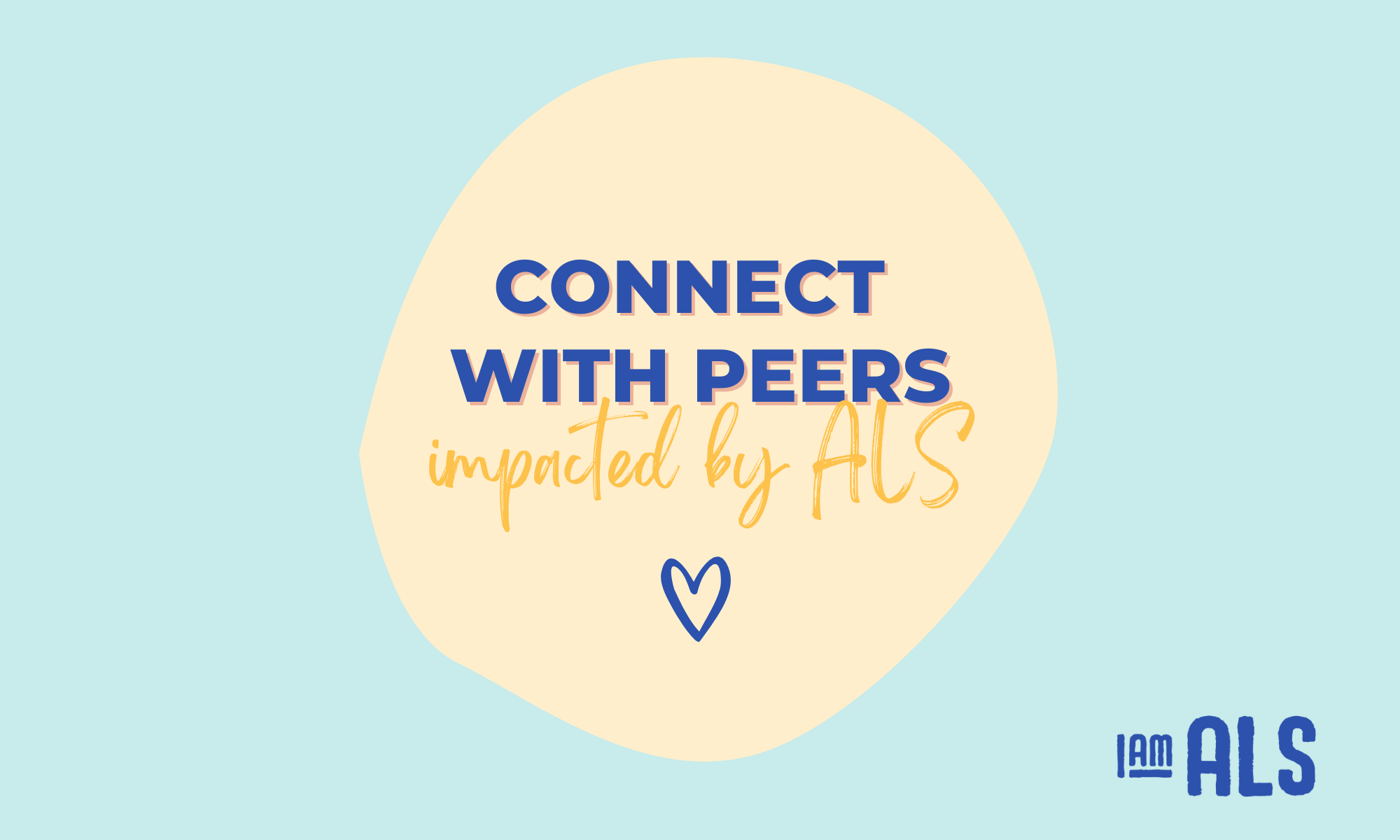 ALS is tough, isolating and comes with a steep learning curve. Connecting with others who have similar experiences or connections to ALS can help. That's where you come in.
Based on a need we identified in the ALS community in 2019, we created a Peer Support Initiative to connect those impacted by ALS to one another to share their perspective of living with or caring for someone with ALS, what they found to be helpful, and to provide unique support. The Peer Support Initiative recognizes that you are the experts in ALS, and we want to make sure no person living with ALS, caregiver or loved one feels alone when navigating this disease.
Get Matched with a Mentor
Interested in getting matched with a trained peer mentor for support? Click here to apply.
Become a Mentor
Are you interested in becoming a mentor to others impacted by ALS? Click here to apply to become a mentor and an ALS Support Specialist will follow up with you.
Criteria to become a mentor:
An adult (18+ years of age) living in the US, and 

Able to communicate over the phone, email, text, or video conference, and

A person diagnosed with ALS, or

A spouse/partner to someone diagnosed with ALS, or 

An adult child of someone diagnosed with ALS, or

A caregiver to someone diagnosed with ALS, or

A spouse/partner or adult child of someone who passed from ALS, or

A person with a confirmed genetic connection to ALS.