Community Outreach Team
---
When: Wednesdays 1pm – 2pm ET
Co-Chairs: Steve Haberstroh (mother is living with ALS) 
Mission Statement: To engage, educate and empower ourselves and others for the purpose of creating better care, treatments and cures for ALS.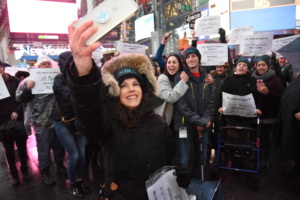 What do we do:
Engage, educate and create advocates.

Assist other I AM ALS volunteer teams in community engagement as it relates to their particular initiatives.
Goals:
Raise awareness of ALS and the movement within the ALS community and the general population. 
Accomplishments: 
Created documents, blog posts and resources to help patients, caregivers, and loved ones impacted by ALS — including but not limited to: 

Built local and regional relationships with other ALS organizations.

Raised awareness of ALS Signal: The Clinical Research Dashboard.
What we are working on now? 
Developing webinars and panel discussions to spread ALS awareness in different communities.

Working across the ALS community and with various contacts in MLB to create an annual Lou Gehrig Day for MLB to raise awareness for ALS for more information click

here

.