Looking Back on 2020
---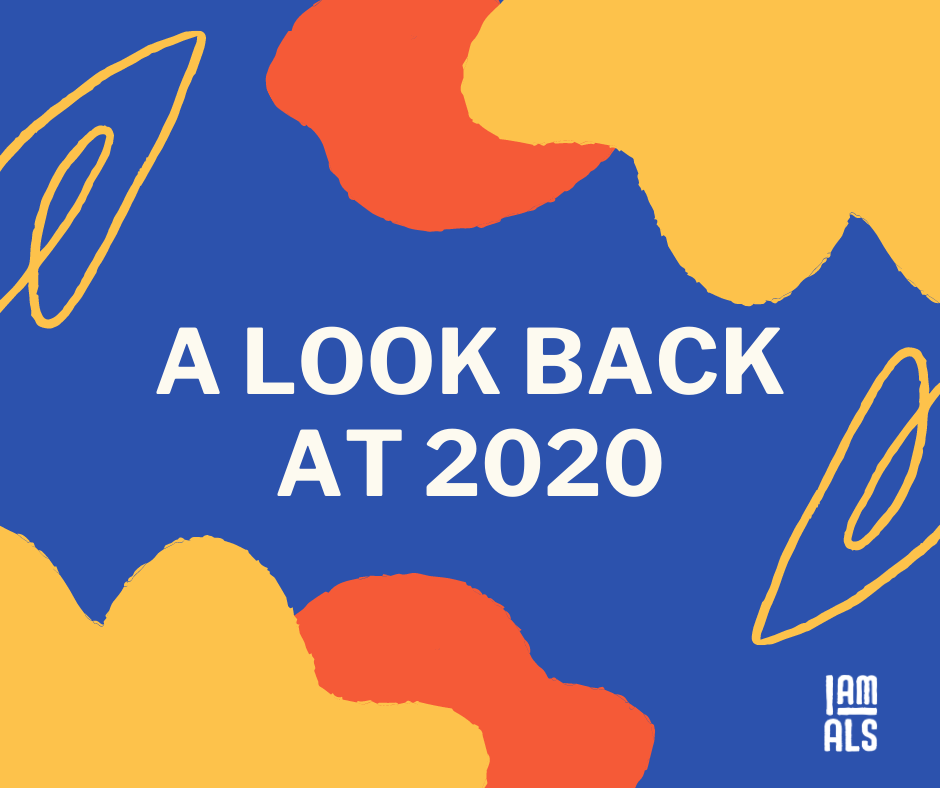 We are a movement out to revolutionize how to end disease, with our sights set squarely on ALS. Over the past year, we have doubled down on our mission and delivered on our 2020 commitments and more, driven by the ALS community. We stand boldly looking at a future with great hope to change legacies.
Look at what we've done together!
2020 Commitment: Launch a comprehensive navigation program

✔ I AM ALS Navigation launched last summer and is already serving hundreds as a resource for patients, caregivers and loved ones impacted by this disease so that no one has to face the many challenges ALS presents alone.

BONUS:

Rolled out a

peer support initiative

with nearly 30 mentors (and growing) at the ready to support others impacted by ALS.

Delivered

ALS Signal

: A Clinical Research Dashboard, created by patients and caregivers to help others navigate available clinical trials and debuted the

Patient-Centric Trial Design

Ratings to serve as a new standard for clinical trial design keeping the patient top of mind. 

2020 Commitment: Push forward legislative solutions for access to promising therapies and increase ALS budgets by $40 million

✔ Helped deliver ANOTHER doubling of the ALS research budget in the Department of Defense (DoD) from $20 million to $40 million (that's two years in a row, if you're counting)! 

✔ Contributed to the announcement of a new $25 million commitment from the National Institutes of Health for a novel ALS research program.

✔ Drove the introduction and support for new legislation — ACT for ALS and Promising Pathway Act — which create additional support for access to investigational therapies (drugs that are not yet approved by the FDA) and establishes new partnerships and structures to speed review of ALS treatments and cures. Support for ACT for ALS reached nearly 300 cosponsors in the House and Senate at the end of the last Congress.

CHECK THIS:

This success was driven by fierce and passionate advocates and championed by an ALS Congressional Caucus — created by I AM ALS in 2019, that is now 158 elected officials strong in the House and Senate.  

Since I AM ALS launched two years ago, federal spending on ALS research has grown

by an incredible $80 million!

BONUS:

Led a

broad coalition

to deliver a new law to eliminate the five-month waiting period for ALS patients to access social security disability benefits.  

Together with the community, spearheaded the effort to deliver a petition with more than 15,000 signatures to the FDA advocating for faster access to therapies. 

Hosted

events

to bring in

new advocates

and organized a coalition, ready to stand up against ALS or any system not urgently delivering treatments and cures.

2020 Commitment: Build an ALS Research Collaborative and contribute $250,000 to transformative research

✔ I AM ALS created a research program and funded three research grants for a total of $500,000 in 2020. These projects provided more opportunities for patient access to promising treatments. The investment also is intended to urgently accelerate the understanding of ALS and the development of treatments and cures, including $100,000 toward a co-funded grant with The ALS Association. 

CHECK THIS:

Get ready for the Collaborative to fully take shape in 2021!

2020 Commitment: Build bridges to other neurodegenerative and rare disease efforts

✔ Built the core collaborative team for a Cures For All campaign to launch in 2021, to tell the world what we all know — that the science of neurodegenerative diseases are linked and a cure for one could unlock cures for all. 

BONUS:

Crafted an Organizing Playbook — an interactive guide on how to build, empower and mobilize a patient-driven movement developed with and for other disease efforts and beyond to be launched soon.

2020 Commitment: Bring more public awareness and action to our mission

✔ Grew our advocates to more than 40,000 strong.

✔ Nearly 120,000 actions taken to change the course of ALS. 

✔ Added community-led teams focused on Veterans Affairs and familial ALS.

✔ Debuted a fully redesigned website that makes taking action and getting support easily accessible, and puts the stories of the ALS community at the heart of everything we do.

✔ Hosted an ALS-wide event calendar.

✔ Showed ALS impacts every congressional district and took the movement to the Capitol.

✔ And so much more!
Our 2021 and 2020 commitments
Take a look back at our 2020 commitments
---
---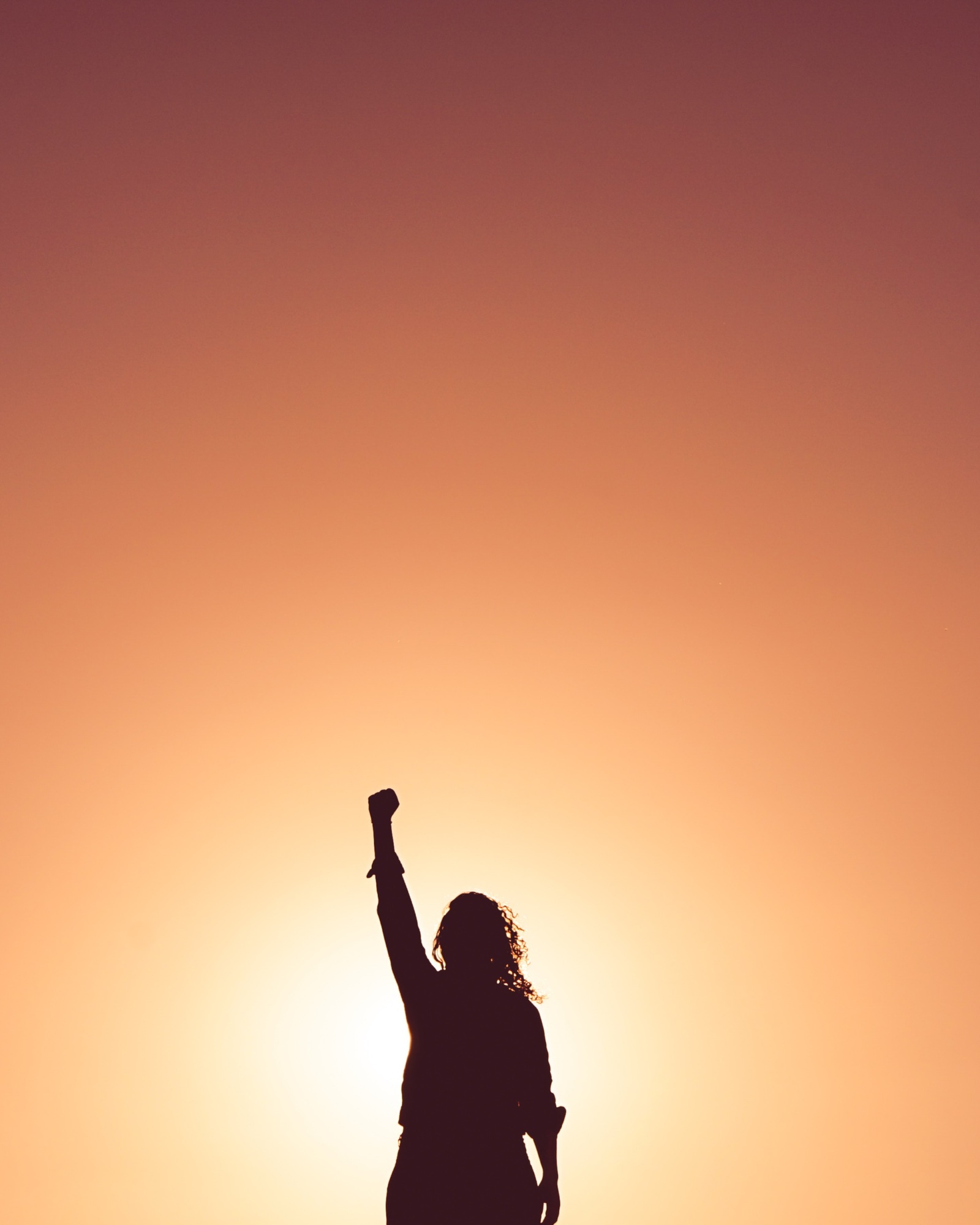 We will find cures for ALS. The only question is when. That answer depends on you.
Stay informed on I AM ALS' progress and what you can do to help us make hope real.