I AM ALS is looking for a new CEO — apply now!
---
Chief Executive Officer
Title: CEO, I AM ALS
Organization: I AM ALS
Location: Washington, DC
Compensation: Starting salary of $225,000 – $250,000
The Organization
I AM ALS is a patient-centric movement revolutionizing how to end ALS and other neurodegenerative diseases. The nonprofit provides critical support and resources to people with ALS, caregivers and loved ones. We empower advocates to raise awareness and lead the movement against ALS in driving the development of cures. Founded in 2019 by husband and wife team of Brian Wallach and Sandra Abrevaya, I AM ALS was born out of their desire to rewrite the ALS story for Brian and the tens of thousands of other people with ALS.
I Am ALS has three organizational priorities:
Awareness and Organizing, including direct support of the community: Driving an engaged community of thousands of advocates to ensure that ALS is top of mind, creating a change history for this disease in multiple ways and delivering services and tools to the people affected by ALS every day.
Driving the Next Wave of ALS Policy and Actions: Harnessing that engaged community to drive the next wave of actions such as ensuring ACT for ALS appropriations are funded and create impact annually, continued support for patient-friendly policy, drug-approval advocacy, etc.
Transforming ALS Research & Funding Landscape: Overseeing the development, launch and sustainability of I AM ALS' patient-driven strategy to transform the ALS research ecosystem, leveraging expertise in biomedical science and public policy to dramatically improve ALS research progress, patient outcomes and funding levels.
The Opportunity
The CEO of I AM ALS will lead a community revolutionizing a way to find treatments and cures for this fatal disease, and helm the strategy of the next chapter of the organization's future. We are looking for a dynamic leader with the passion, energy and expertise to lead and grow the mission of our founders across patient advocacy, community support, communications and organizing, government policy, and transformation of the ALS research system. This is a unique opportunity to drive a powerful organization to the next level.
Key responsibilities will include, but will not be limited to the following areas of focus:
Community Advocacy and Leadership (30%):

Serve as the lead and spokesperson for I AM ALS by presenting to the media and at scientific, patient-advocacy and policy meetings and conferences to show I AM ALS leadership in these spaces.
Build trust and empathy across the I AM ALS community that serves as a movement empowering and mobilizing advocates, and acts as a force multiplier into the neurodegenerative disease space through developing a data-driven strategy to solidify I AM ALS leadership and effectiveness.

Fundraising and Stewardship (40%):

Build and expand a strong, sustainable development function.
Work closely with the Board of Directors and team, to develop and execute a fundraising strategy that secures the current I Am ALS annual goal of $2-3 million. Identify, steward and convert major donors across individual, foundation, and corporate funding streams.
Expand I AM ALS' partnerships to multiply the impact of existing resources dedicated to ALS research.

Execution of the Strategic Vision (30%):

Support the key drivers of I AM ALS' success: fundraising, community support, driving research progress, and organizing by innovating.
Demonstrate strong leadership and confidence in decision making, balancing the needs and input of the board, co-founders, I AM ALS community, staff, and broader ALS community.
Maintain a culture of urgency, innovation and excellence and lead the staff team to work effectively to maintain an ethos in which creative disruption is encouraged.
Report on organizational progress to the Board of Directors, funders, and key stakeholders and co-create new actions where needed.
The Leader
You are committed to finding treatments and cures for ALS. You believe deeply in the power of patient-led and patient-centric advocacy. You are a savvy organizational leader who embraces the energy of a startup and can build a vision for the organization as it transitions into a sustained, long-term movement. You are dedicated to understanding community and organizing as well as the institutional complexity of raredisease research, advocacy and funding. You know diverse teams are the strongest teams and have a deep commitment to just strategies internally and externally. You are not afraid to roll up your sleeves to push boundaries never touched before. You will show up, on a consistent basis, to push for urgency in a space that has been stagnant for decades. You will keep those impacted by ALS at the center of the work and provide space for them to help drive organizational goals. You believe in great culture.
You possess a strong combination of the following attributes:
Unwavering alignment with I AM ALS' mission.
15+ years of professional work experience required. Knowledge of the rare disease space is strongly preferred.
Direct experience leading fundraising efforts, with a track record of results.
Experience managing across functions and through multi-layered teams required.
Strategic planning experience, including equitably allocating talent and financial resources.
Strong preference for candidates who understand the experiences of the I AM ALS community, especially through lived experience.
Recent nonprofit experience operating at a similar scale and complexity as I AM ALS.
Possess an enthusiasm for solving complex problems, especially in the face of ambiguity. Approaches problem-solving with an entrepreneurial spirit.
Excellent internal and external communication skills and ability to work collaboratively across the organization, with our stakeholders, and with the Board of Directors.
Demonstrates integrity in words and actions and encourages ethical behavior and transparent decision-making.
Travel Requirements
This position is based in Washington, DC with travel up to 10% for meetings and events.
Salary and Benefits
I AM ALS offers a minimum salary of $225,000 for this role. The exact salary will be based on experience aligned to the role and responsibilities.
I AM ALS also provides comprehensive benefits to best support its people. These benefits include 100% premium-paid health insurance, flexible unlimited time off, 10 paid holidays (plus the week of July 4th and the week between Christmas and New Years), and health and transportation FSAs.
To Apply
Interested candidates should apply by submitting a resume and cover letter expressing your interest and fit for the role to [email protected] with "I AM ALS CHIEF EXECUTIVE OFFICER" in the subject line. Applications will be reviewed, and upon qualification, we will contact you to determine next steps. For additional questions about this position or to speak with someone about your interest, please contact Stephanie Kapsis at [email protected].
Equal Opportunity Employer
I Am ALS does not discriminate against, or tolerate discrimination against, employees or applicants for employment on any legally-recognized basis or protected class including, but not limited to, actual or perceived race; color; national origin; immigration status (except as necessary to comply with federal, DC, state, or local law); religion; sex (including pregnancy, childbirth, lactation, and related medical conditions); age; physical or mental disability; medical condition; sexual orientation; gender (including gender identity or expression); marital status (including domestic partnership status); genetic information; political affiliation; pregnancy; family responsibilities; personal appearance; veteran status; uniform service member status; status of being unemployed; status as a victim or family member of a victim of domestic violence, sexual offense, or stalking; matriculation; or any other protected class under federal, state, DC, or local law.
---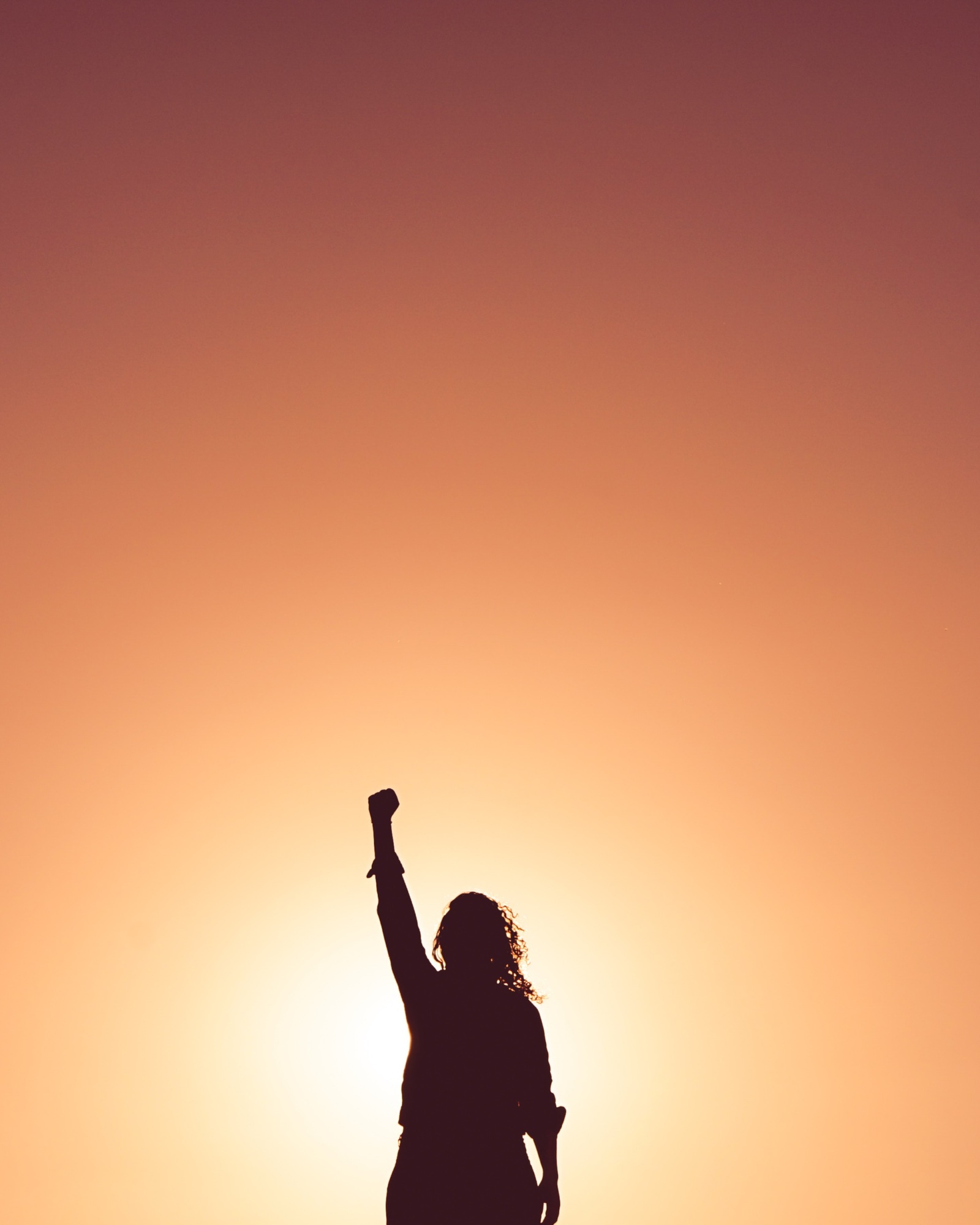 We will find cures for ALS. The only question is when. That answer depends on you.
Stay informed on I AM ALS' progress and what you can do to help us make hope real.