I AM ALS at a glance — one-pager now available!
---
Wish you could share a snapshot about I AM ALS and all of our community impact? This page shares years of accomplishments. Download the PDF at the bottom of this page for printing and sharing.
********************************
I AM ALS is a patient-led, community-driven organization that was founded in 2019 to accelerate progress through three primary pillars of impact:
1) Mobilize and empower advocates to act and raise awareness
2) Lead the revolution against ALS by driving treatments and cures
3) Provide critical support and resources to those living with ALS, caregivers, and loved ones
Mobilization and Awareness
295,000+ actions taken to end ALS through IAA's website

160+ incredible advocates contributing weekly across nine community teams

47,000+ I AM ALS email subscribers and 51,000 social media followers across 5 platforms

Petition with 31k+ signatures delivered to FDA to demand an Advisory Committee meeting for NurOwn

Petition with 50k+ signatures delivered to FDA to demand access to AMX0035

Annual event on National Mall displays 6,000 flags to raise awareness about ALS prevalence

Hosted more than 100 events with 7,000+ participants
Driving Treatments and Cures
$600 million in new federal authorizations for ALS funding

Quadrupled funding for ALS research under DOD's CDMRP

Passed the Accelerating Access to Critical Therapies Act (ACT for ALS), designating millions of dollars annually to expanded access programs and research

Galvanized the community to successful FDA approval of three new ALS treatments: Relyvrio, oral Radicava, and Qalsody

Launched the

Organizing Playbook

, a free interactive tool on how to empower and mobilize a community to end a disease
Community Support
Provides personalized, 1:1 support to more than 550 people impacted by ALS

Facilitates a Peer Support Initiative; more than 100 new mentors and mentees added in 2022

Hosts 4 different monthly support groups, serving over 600 people

Offers vital information about ALS through the Newly Diagnosed Email Series and Online Resource Center, with 50,000+ visitors annually
Download the one-pager graphic
---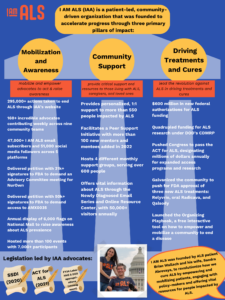 ---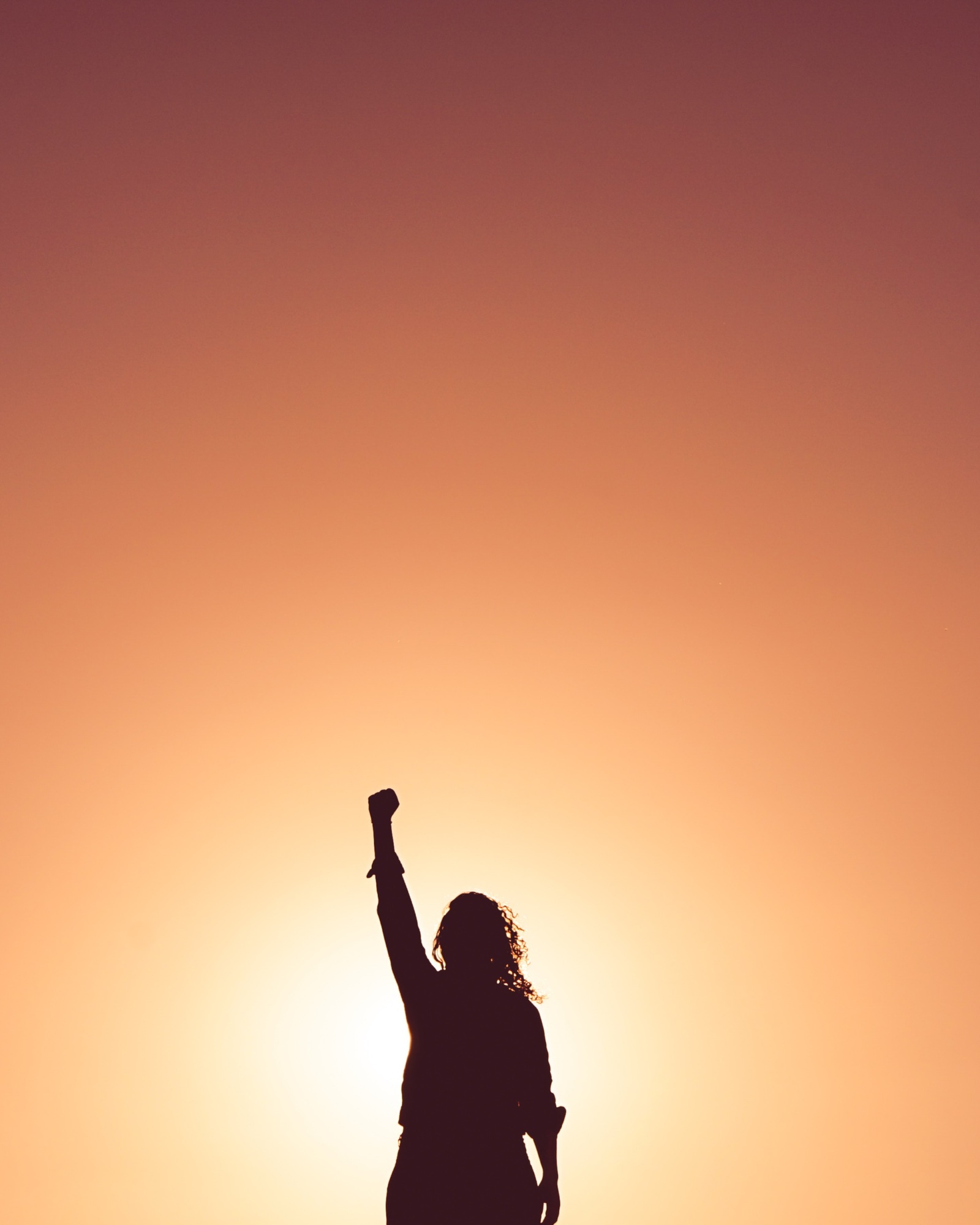 We will find cures for ALS. The only question is when. That answer depends on you.
Stay informed on I AM ALS' progress and what you can do to help us make hope real.