What you need to know about the upcoming Advisory Committee (AdCom) meeting for AMX0035 and how you can help
---
Take action
Join us to watch the March 30 AdCom
On March 30, 2022, Amylyx Pharmaceuticals and the FDA will speak to an Advisory Committee about the data from a Phase 2 trial of the investigational ALS drug, AMX0035. As part of this process, the FDA has requested input from the ALS community to inform its decision on whether to approve the drug for commercial use. In the bleak landscape of current ALS therapies, this represents an important and unique opportunity for us to tell the FDA what a new safe and effective treatment would mean to the ALS community!  Amylyx and the FDA will speak to the Advisory Committee about the data, noting all key results.
We as a community have an important opportunity to bring life and meaning to the numbers. Help us tell the panel in personal, powerful, real-life terms what a 2-point change on the ALSFRS-R scale and additional 6.5 months of life means to you as someone living with, caring for, or loving someone with ALS.
Statements to the Advisory Panel are due on March 16, 2022.
Read on to learn:
More about the process and opportunity 

How to write an impactful statement

How to submit your statement

Additional background information
Overview
AMX0035 (aka PB/TURSO) is an investigational drug under review by the FDA for treatment of ALS. As part of the review, the FDA recently announced an Advisory Committee (AdCom) meeting, in which a group of scientific advisors will convene to review data and testimony from key stakeholders. These scientific advisors are NOT part of the FDA but are appointed based on their expertise in a particular subject area – in this case, the Central and Peripheral Nervous System. Members of the AdCom will then make a recommendation to the FDA regarding approval of AMX0035, which the FDA will take into consideration when determining if the drug can become commercially available. The AdCom meeting will be held on March 30, 2022. 
Leading up to the AdCom meeting, the FDA has asked for input on AMX0035 from the ALS community. Comments received by the agency by March 16 will be considered by the AdCom. Comments received between March 17 and March 29 will not be read by the AdCom, but will be considered by the FDA. We encourage members of the ALS community to submit a written comment in support of FDA approval of AMX0035 by March 16, 2022.
Write for impact
Below are some tips for how to write an impactful statement in support of AMX0035 approval. 
Begin with your first name and how you are impacted by ALS. Please also note if you or a loved one were in the AMX0035 trial.

Use your personal experience to explain the value of AMX0035. For example: 

How important to you is access to a new therapy that offers the chance of slowing disease progression and prolonging life? 

How do you weigh the possible benefits of a new therapy vs the risk that the therapy will not work or that it will cause adverse side effects? 

In practical, tangible terms, what does 2 points on the ALSFRS-R score mean to you and/or your loved ones? 

In practical, tangible terms, what does an additional 6.5 months of life mean to you and/or your loved ones? 

Remember to:

Disclose any potential conflicts of interest OR indicate if you have none. 

Do NOT disclose any confidential information.

Remain focused on ALS and the review of AMX0035. This is not the forum to discuss other drugs, diseases or processes. 

Avoid topics that are not relevant to or controlled by the FDA, such as drug costs, payor coverage or research funding.

NOTE: Comments submitted to the FDA will be posted publicly on the agency's website.
Submit Your Statement
The FDA and the Advisory Committee need to hear from the ALS community about what the observed changes in the AMX0035 trial would mean for you and your loved ones. Please follow the steps below to submit your comment to the FDA:  
View the comment form here:

https://www.regulations.gov/commenton/FDA-2018-N-0410-0058

You can submit your thoughts by typing directly into the "Comment" text box in the form or you can select "Attach Files" and upload your comments as a word or pdf document. 

Once your comment is added to the form, select "Individual Consumer" under the question "What is your comment about?" and add your name to the contact information section of the form.

Click "Submit Comment." NOTE: Comments submitted to the FDA will be posted on the agency's website.
Questions? Don't hesitate to reach out to [email protected] with the subject line "AMX AdCom."
More about AMX0035
AMX0035 is an oral drug under development by Amylyx Pharmaceuticals for the treatment of ALS. The formulation includes two active compounds (phenylbutyrate and taurursodiol) and is taken orally. It is designed to slow or prevent the neuron death that causes ALS.
In 2020, Amylyx completed a Phase 2 trial for AMX0035. The trial included 137 participants across 25 trial sites. Participants ranged in age from 18-80 years and all were within 18 months of symptom onset. Participants were randomized into either a treatment group (i.e. those that received AMX0035) or a control group (i.e. those that received placebo) at a ratio of 2:1.
After 24 weeks of treatment, participants who received AMX0035 showed significantly slower disease progression on the ALSFRS-R rating scale compared to participants who received placebo. Specifically, people who received the drug scored more than 2 points higher on the ALSFRS-R score at the end of the study than those who received placebo. In a follow up study on long term survival, people who received AMX0035 during the trial lived on average 6.5 months longer than those who received placebo during the trial. There were no serious adverse effects associated with the drug and reported side effects were mostly temporary and gastrointestinal in nature.
Notably, this is the first ALS clinical trial in ALS that has successfully slowed disease progression on the ALSFRS-R scale. Furthermore, in a disease with an average life expectancy of 2-5 years after symptom onset, extension of life by more than 6 months is extraordinary. For these reasons and due to the critical unmet need for effective treatments in ALS, the FDA accepted a New Drug Application for AMX0035 based on Phase 2 data.
Additional Considerations
ALS presents a critical unmet medical need.

ALS is a rapidly progressing and 100% fatal disease for which there are few approved treatments, and none which is universally effective in slowing or reversing the disease. It is estimated that as many as 1 in 300 Americans will be diagnosed with ALS in their lifetime, most of whom will only live for 2-5 years following diagnosis.

The FDA has promised regulatory flexibility in ALS.

In the FDA's own 2019 Guidance to drug sponsors

, the FDA states that it "…has long stressed the appropriateness of exercising regulatory flexibility in applying the statutory standards to drugs for serious diseases with unmet medical needs, while preserving appropriate assurance of safety and effectiveness." Given the robustness of the data, we do not feel this is a case in which much flexibility is required. Still, we urge the FDA and the Advisory Committee to honor this commitment in their review of AMX0035, particularly in light of the ongoing Phase 3 trial.

The Phase 2 AMX0035 data support full approval. It is not typical for the FDA to consider a drug for full approval without full Phase 3 data. However, I AM ALS and other leading ALS organizations feel strongly that the robust safety and efficacy data from the AMX0035 Phase 2 trial strongly support full approval of the drug, particularly given the critical unmet need in the ALS community. While a Phase 3 trial is ongoing, the final results, analysis, and review of those data could take another 3-4 years. In that time, an entire generation of people living with ALS will be gone.
---
Sources:
https://www.nejm.org/doi/full/10.1056/NEJMoa1916945?query=featured_home
https://onlinelibrary.wiley.com/doi/10.1002/mus.27091
https://www.fda.gov/media/130964/download
---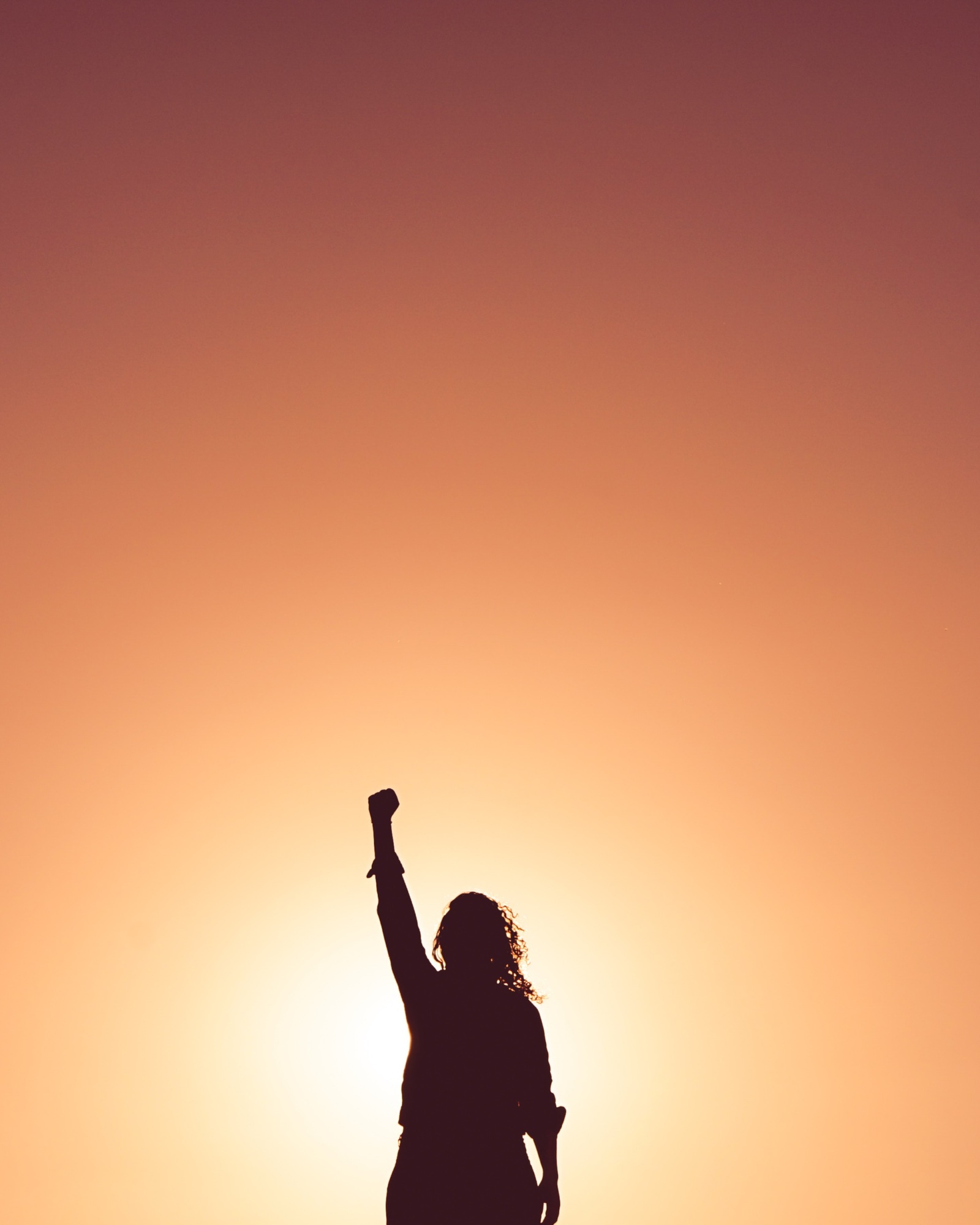 We will find cures for ALS. The only question is when. That answer depends on you.
Stay informed on I AM ALS' progress and what you can do to help us make hope real.