Congressional Hearing Testimony with the FDA
---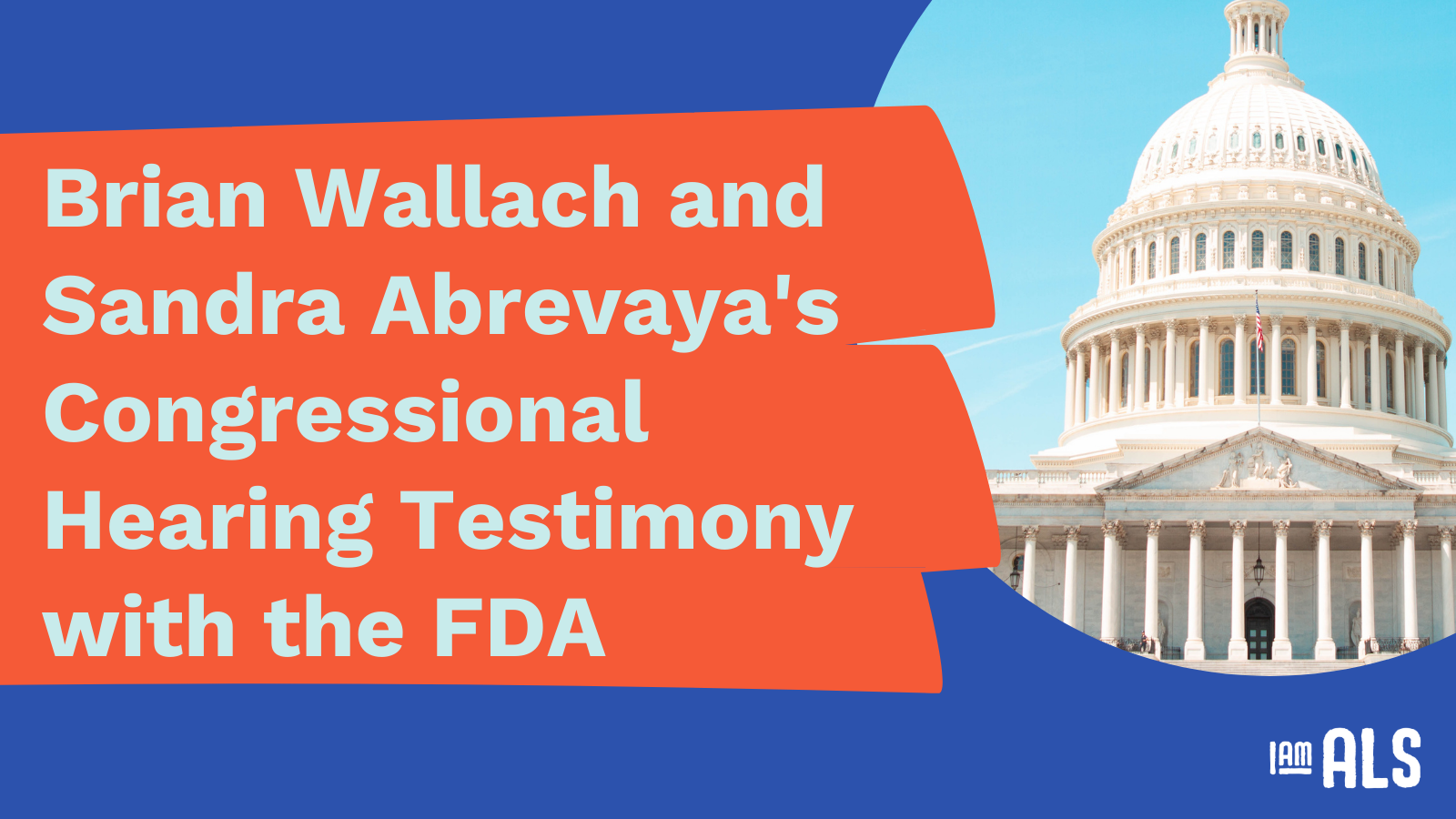 Brian Wallach & Sandra Abrevaya
Co-Founders, I AM ALS
Hearing Testimony
House Energy & Commerce Subcommittee on Health
July 29, 2021
Chairwoman Eshoo, Chairman Pallone and Ranking Members McMorris Rodgers and Guthrie, thank you for the opportunity to testify before you today. 
My name is Brian Wallach. I am 40 years old. I have been fighting ALS for 4 years.
I am Sandra Abrevaya. I am a caregiver, Brian's wife and as you will hear today, his voice. We have two young daughters – who just turned 6 and 4 this month. Professionally, I have served as a staff member in the House, in the Senate, at a Federal Agency and Brian and I served as staff members together at the White House. At the time Brian was diagnosed, at the age of 37, he was an Assistant United States Attorney. 
This is our closing argument for our lives. 
As you just heard from the panel's expert ALS clinicians, while ALS is currently a 100% fatal disease it is no longer a hopeless disease. Today there are promising therapies that are slowing or stopping ALS in people – not just in animal models. 
Two of these therapies – AMX0035 and NurOwn — are being stalled by the FDA right now despite showing similar if not better efficacy to Radicava which was approved in 2017 when we knew even less about the science of ALS.
So the question we need to answer today is the one so many asked in the first panel: How do we get therapies to patients now using the tools and science available today to keep patients alive long enough so that they can be here when cures are found?
The answer for ALS is simple: make the FDA act with the urgency and regulatory flexibility it promised in its 2019 Guidance to approve drugs that are being stalled.
Despite what you heard from the FDA this morning, it has never required a biomarker to approve an ALS therapy. Instead, FDA has used two outcome measurements to approve ALS therapies in the past: survival length and the ALSFRS scale which measures a patient's ability to do things like walk up the stairs or cut their own food.
In approving Radicava four years ago, FDA cited the fact that it slowed patients' progression on the ALSFRS scale. The trial for AMX0035- a drug currently being stalled by FDA-  also showed that it slowed the progression on the ALSFRS. And that patients taking it to live on average 6.5 months longer when compared to placebo. AMX0035 appears headed toward approvals in Canada and Europe based on the same data presented to FDA over a year ago. This begs the question of why didn't FDA approve this a year ago? 
The trial for the second therapy being stalled, NurOwn, showed that for those patients who started the trial with a score of 35 or higher on the ALSFRS and received NurOwn — their score at the end of the trial was two points higher than those patients on the placebo. That is a slowing of progression equivalent to Radicava. Which was approved. Given these results, why didn't the FDA approve NurOwn for at least those patients? 
Moreover, after the NurOwn trial, several patients have been able to access it through a small Expanded Access Program, and a number have seen it halt their progression or improve function: like Phil Green, who can now buckle his seat belt and take his own pills- things he was not able to do before treatments. 
For a clearer explanation of expanded access, I would encourage you to go to FDA.gov. On that site, you will see that it says that in order to be eligible for expanded access: Patient enrollment in a clinical trial is not possible.  So, to be crystal clear, expanded access programs have no negative impact on clinical trials. Second, this morning FDA said it is incredibly supportive of expanded access. If that is true, then FDA please publicly support ACT for ALS which will fund expanded access programs. Most ALS therapy developers are small biotechs and they can't fund it. So that is why ACT for ALS – which funds it – is a lifeline. 
The FDA's recent decisions are all the more shocking in light of FDA's own September 2019 guidance for ALS clinical trials which said the FDA would exercise regulatory flexibility and urgency to subsequent ALS drug approval decisions. 
In fact, we've seen FDA become less flexible, asking the small biotechs behind NurOwn and AMX0035 to run another large, long placebo-controlled trial prior to any approval — which means these therapies won't be approved for 4 years – by which time the 30,000 ALS patients alive today in the US- will have died without access to either therapy. 
Congressman Upton asked a simple question of FDA – how can Congress help? FDA did not answer the question. So we will. 
Urge FDA to approve AMX0035

today

Urge FDA to approve the over 35 subgroup of NurOwn

today

Pass ACT for ALS which will give Expanded Access the funding it needs 

Pass the Promising Pathway Act to provide a conditional approval pathway for rapidly progressing fatal diseases 
Do not let another generation of patients die in the pursuit of the perfect. 
Let this be the first generation to survive. 
We want to live. You can make that possible. 
We want to live. You can make that possible. 
---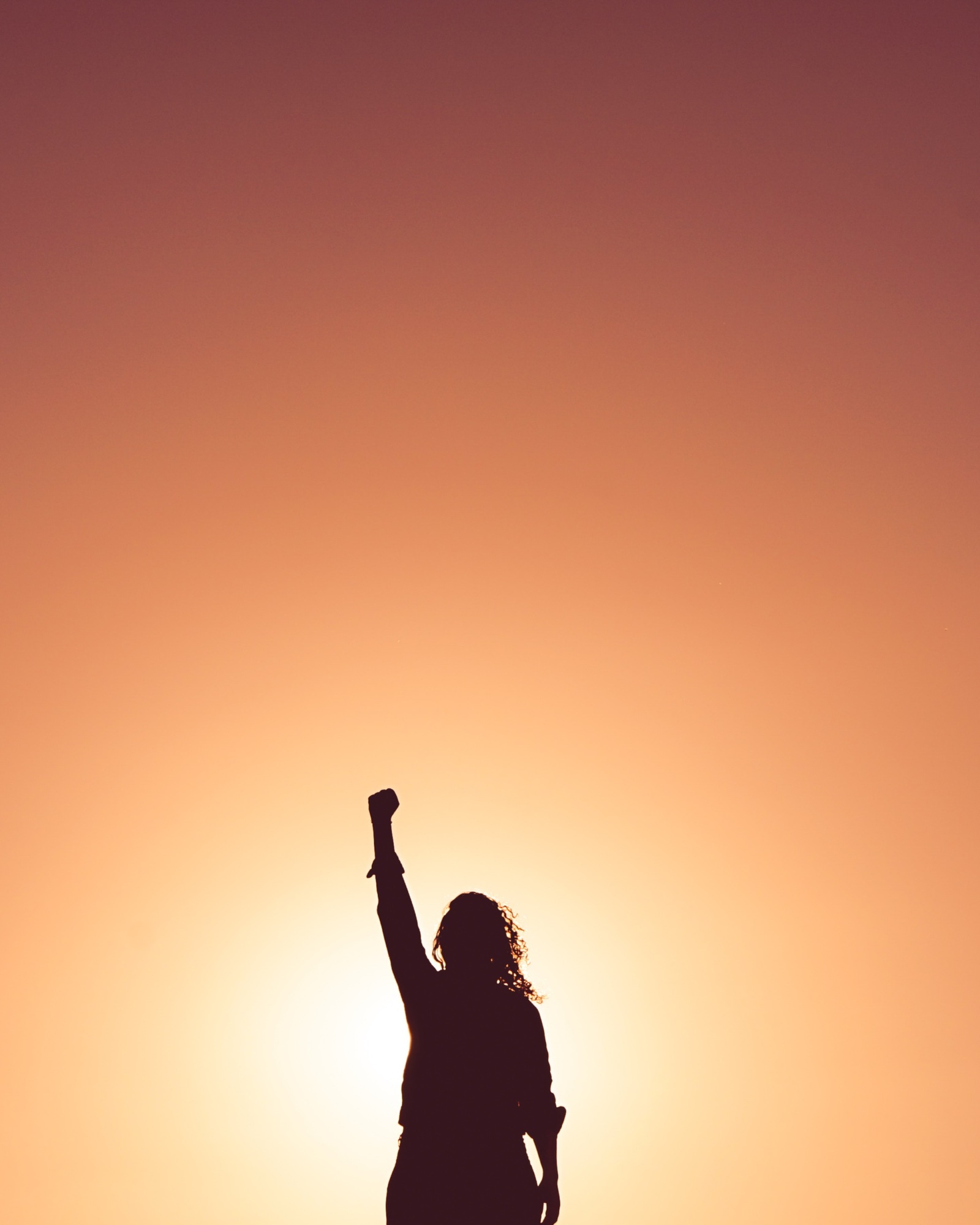 We will find cures for ALS. The only question is when. That answer depends on you.
Stay informed on I AM ALS' progress and what you can do to help us make hope real.