I AM ALS celebrates the ALS advocacy community driving change with Amylyx's upcoming new drug application to FDA for ALS treatment
---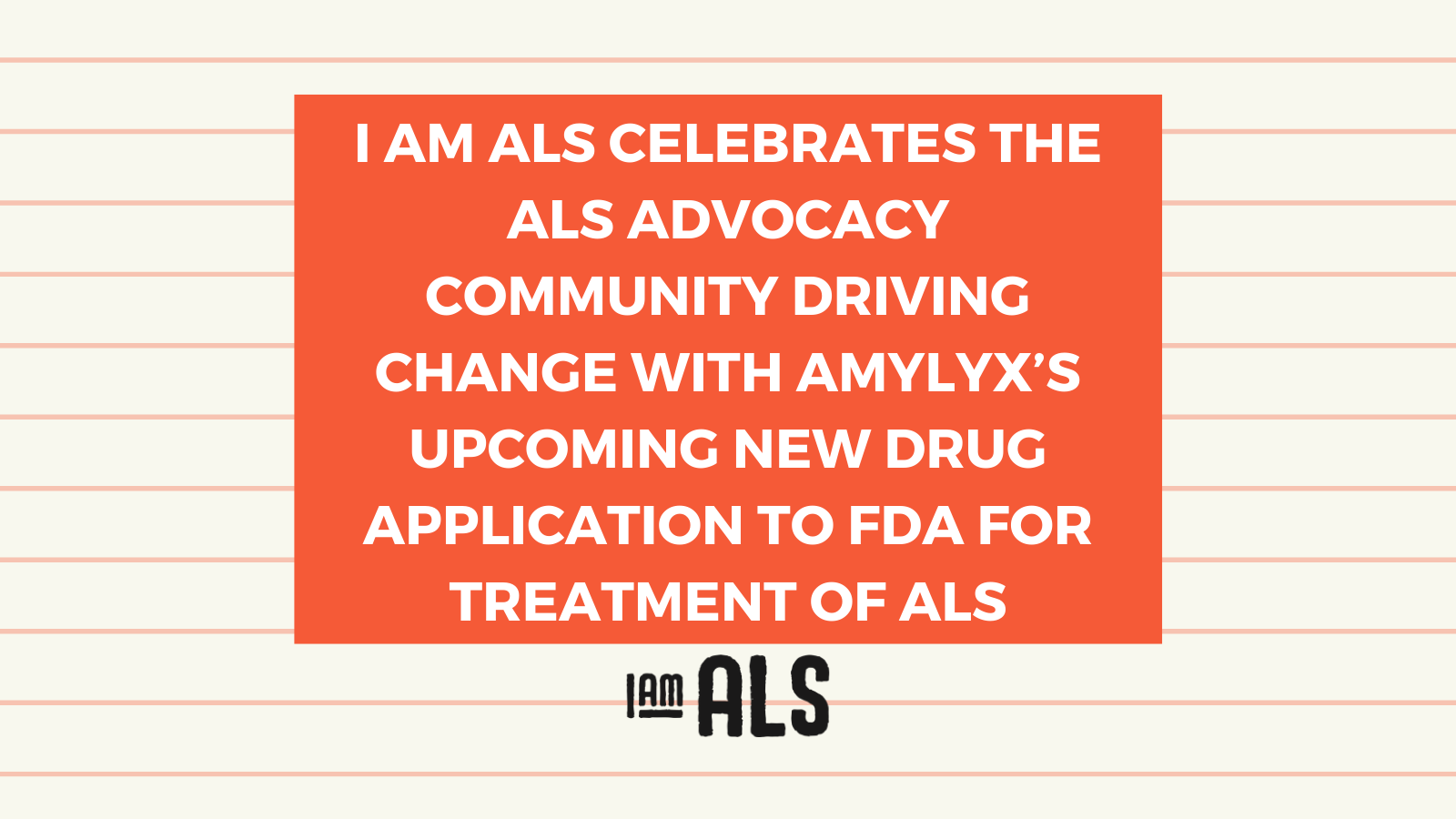 Take action
Attend Community Conversations with Amylyx Pharmaceuticals
For Immediate Release: Sept 15, 2021
Media Contact: Theresa Garner, [email protected]
WASHINGTON, DC — I AM ALS celebrates Amylyx Pharmaceuticals' plan to submit a new drug application (NDA) to the FDA for approval of its AMX0035 treatment in the coming months. The move follows months of sustained advocacy, including more than 50,000 people in the ALS advocacy community signing a petition to make AMX0035 available to people with ALS.
"Today shows the power of the ALS advocacy community throughout the nation making its voice heard and demanding the system do and be better," I AM ALS Co-Founder Brian Wallach said. "It also shows what is possible when drug developers include patients in every step of the process. We will work relentlessly to make sure this is the first of many steps in changing the system to create more access to therapies for this 100% fatal disease." 
Wallach and I AM ALS Co-Founder Sandra Abrevaya recently appeared at a Congressional hearing and, along with leading ALS clinicians and members of Congress from every corner of the country, sought to hold the FDA accountable for its 2019 ALS clinical drug development guidance and have the FDA apply the promised urgency and regulatory flexibility to ALS. 
"To date there has not been one ALS survivor —  we must change that. The emerging science and therapies have given the community real hope. ALS waits for no one. We — FDA, Congress, biopharmaceutical entities, researchers and the entire ALS community — must be equally as relentless," Wallach said. "The ALS community has consistently demanded urgency and transparency. We applaud Amylyx for taking this step and expect that the FDA will move expeditiously to review and approve the NDA once it is submitted."
AMX0035 in a Phase 2 trial met its primary endpoint by showing a significant functional benefit to people with ALS. Findings from a long-term survival analysis further show that people on AMX0035 lived, on average, 6.5 months longer than they would have without the treatment.  
The ALS community implores Amylyx to file a comprehensive application in an urgent manner. Once submitted, we encourage the FDA to consider a rapid review and approval process. We urge the FDA and  Amylyx to work together to bring this treatment to market as soon as possible.  We stand ready to apply pressure if that does not happen. 
We invite the community to join us in a conversation around this news on Wednesday September 15, 2021 at 1:30 p.m. ET and Thursday at 6 p.m. ET. For more information, please click here.
---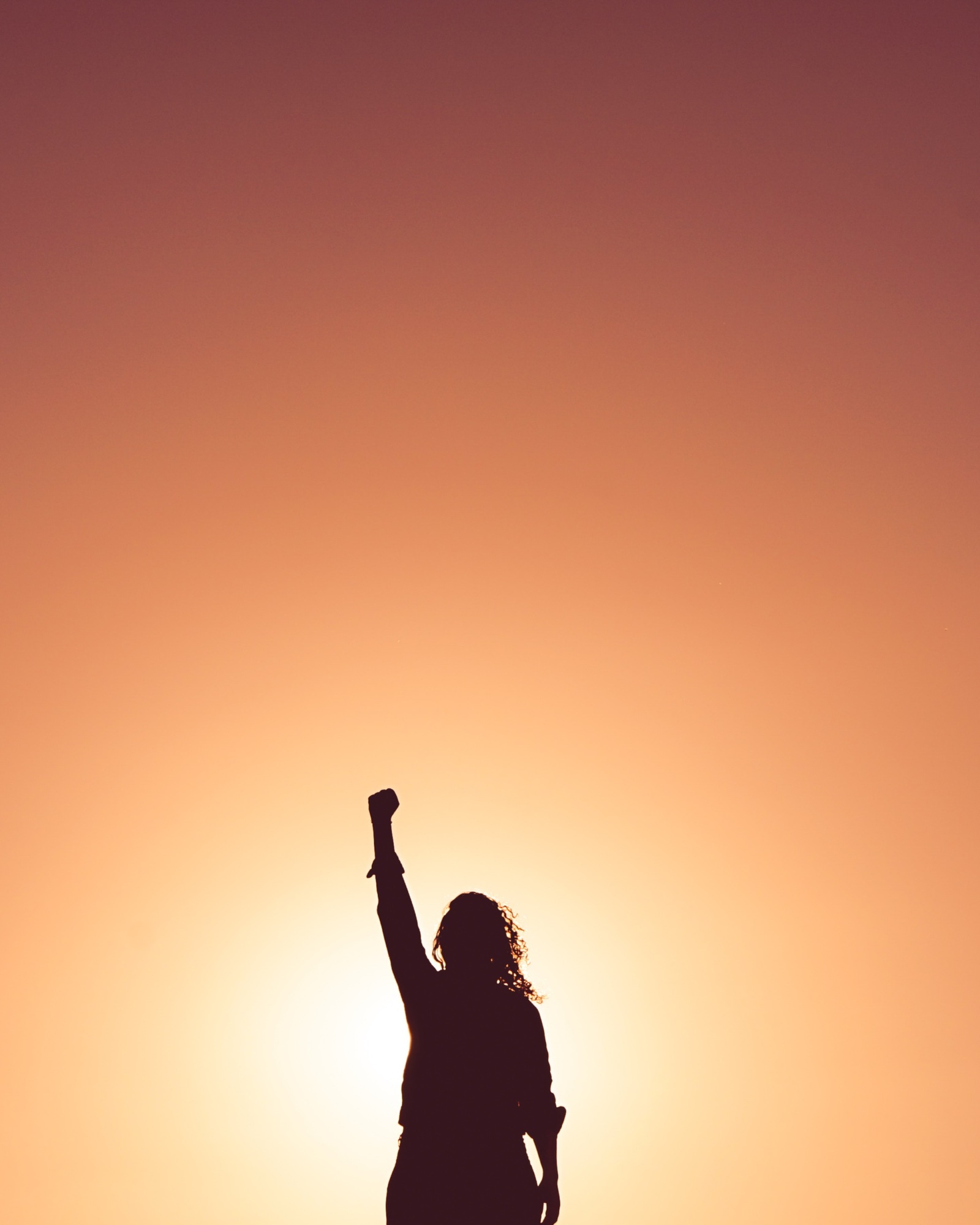 We will find cures for ALS. The only question is when. That answer depends on you.
Stay informed on I AM ALS' progress and what you can do to help us make hope real.